Merger mystery solved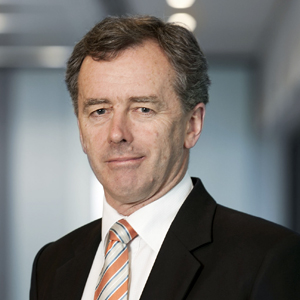 Freehills is days away from making its full-equity merger with Herbert Smith official, but partners will have to wait another year before profits are distributed under one remuneration system.
Speaking with Lawyers Weekly, Freehills CEO Gavin Bell (pictured) revealed that 'full financial integration from day one' means the two firms will share a profit pool, not a single system for distributing profits. The merged firm's new remuneration model, which will be a hybrid of Freehills' merit-based system and Herbert Smith's lockstep system, will take effect next financial year.
While partners have agreed to the new model in principle, Bell said that further consultation will take place in coming months to sign off the finer details.
"The aim is to have that new system up and running for the following financial year but distribute proportions of income to individual partners in accordance with the current systems for the intervening period," he added.
Herbert Smith Freehills is taking a phased approach to integration, with the first instalment focused on client-facing aspects, such as the firm's branding, website, email system and documentation. A number of internal structures, such as financial systems, will take longer to integrate, "but to the external world it'll all be ready to go on Monday [1 October]," Bell reiterated.
Bell called Lawyers Weekly from Paris, where the firm had held a global partner conference aimed at building a "one-firm feeling" and facilitating personal relationships between partners. The conference also focused on common clients and ensuring service to these clients will be consistent post merger.
When asked if Herbert Smith Freehills could face similar hurdles to Clifford Chance and Rogers & Wells which, in 1999, tried to integrate a lockstep culture with an eat-what-you-kill culture, Bell claimed his firm had conducted a thorough consultation process to prevent a culture clash.
"We're not worried about [integration problems] at all," he said.
He believes fully-integrated firms are attractive to local clients, particularly those with international ambitions. "[Clients] want a seamless, integrated service and [not] internal firm structures getting in the way of the right people from anywhere around the globe being available to be put on the matter," he said, explaining that if the Australian arm was operating independently a partner may try to retain the work rather than recruit an overseas partner, even if the latter is more suitable for the job.
The firm has yet to encounter client conflicts "of any significance", said Bell, who added that the merger won't result in the reduction of practice areas in either firm.
While Bell would not comment on whether he would take the role of sole CEO should Herbert Smith's managing partner David Willis step down at the end of his term in 2013, he did confirm that the firm is moving towards a single head. "We've got a lot of work to do during integration phase ... but [one CEO] will be the better structure long term," he said.
For now, Bell and Willis will jointly lead the firm through the transition period.