Honesty is the best firm policy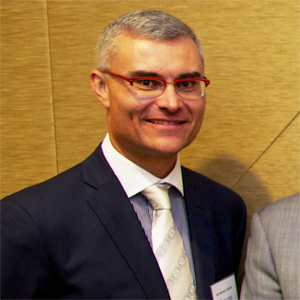 Firms need to be honest about their expectations of lawyers, while also managing the expectations of their clients, agreed the four panellists at this year's Tristan Jepson Memorial Foundation lecture.
Two speakers at the event, titled A Toolkit for Resilience: Exploring real workplace change for the 21st century lawyer, which was held at the Federal Court in Sydney last night (October 11), claimed to be much happier since they left the respective firms. Emma Buxton, a former employee of Baker & McKenzie who is now a research analyst for the NSW Attorney-General's department, told attendees that firms are not upfront with new recruits about work expectations.
"If the hours were more honestly represented in the contract, I would be able to make the decision [to work in a firm] based on a real set of facts rather than an imaginary set of expectations," she said.
Matthew Stutsel (pictured), who also left his firm Herbert Smith Freehills in 2011 to join KPMG as the National Head of State Taxation, agreed that lawyers in firms often face greater pressures than those elsewhere.
Speaking with Lawyers Weekly ahead of the lecture, Stutsel said the key difference between Herbert Smith Freehills and KPMG is culture. He said that, while his team of 30 lawyers performs the same work for much of the same clients, "the culture here is much better".
He added that his team is larger and individuals don't have to work as many hours, which "enables them to really have a work-life balance that, in the law firms, is much more difficult".
Stutsel also spoke at the lecture on his own struggle with depression, which, in 2005, led to a suicide attempt. He painted a picture of life as a partner at Herbert Smith Freehills, where he worked for around 17 years.
"Leaving the office at 9pm was an early mark," he said. "More often, we left the next morning."
At KPMG, on the other hand, Stutsel doesn't work long hours because he has the freedom to set client expectations, he added.
Great expectations
John Colvin, executive chairman of Johnson and former CEO of Ashurst, also raised the issue of setting client expectations. He said partners often agree to unrealistic timetables that are sometimes set by the client but, more often, are a partner's own making.
The key, he claimed, is to train partners to take a different approach to client relationships and start to "put their people first". 
"Clients have been the epicentre of everything in an organisation, but the truth of the matter is that clients can't get great service unless they have a happy and engaged group of people working in the firm," he said.
He is optimistic, however, that firms are starting to prioritise culture and individual well-being. The change is being fuelled by a growing body of evidence that suggests a "people first" approach has a direct link to productivity and, consequently, firm profitability.
Changing times
Partners must also be brave enough to say to their clients: 'I'm not going to resolve this now' or 'Can it wait til Monday?', claimed Marcus Warner, a specialist change agent consultant at Rogen Si.
While he believes that partners should remain responsive to clients, acting in a reactionary way can lead to inefficiencies. He explained that a partner he is currently working with would immediately react to a client phonecall, setting in motion a series of 'urgent' actions within his firm.
The more efficient and less stressful approach, according to Warner, would be to consider how the query should be tackled and set realistic client expectations on the timing of an outcome.
He blamed the tendency to be reactive on the "perfectionist attitude" of many lawyers, who are simply adding pressure to their already demanding roles.
Retired High Court judge Michael Kirby, who is the Tristan Jepson Memorial Foundation's patron, piped up to provide a counter view. He said there is "an element of unreality about the discussion", explaining that a fundamental aspect of working in the legal profession is meeting deadlines and serving clients.
While he agreed with Buxton that firms must be upfront about what is expected of staff, he pointed out that the panellists had ignored the emotional and financial rewards of going the extra mile for clients.
"[The culture] is hard to change because this is a profession that works to deadlines and to excellence," he said, before he hurried off to meet a 7pm deadline to see his partner who had just returned from a trip to the Netherlands.
The Tristan Jepson Memorial Foundation, which was founded by Marie and George Jepson, was named in honour of their son, a law student who was diagnosed with clinical depression and committed suicide at the age of 26. The organisation works to raise awareness of mental health issues in the legal profession.