Strong relationships the key to LPO success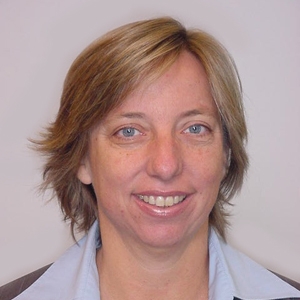 The director of applied legal technology at Allens has said the building of strong and lasting relationships is the most important ingredient of successful legal process outsourcing (LPO).
Beth Patterson (pictured), who has been responsible for developing and implementing Allens' LPO strategy, was the final speaker at the World Masters of Law Firm Management conference in Sydney on 11 October. 
Speaking on the conference theme, LPO: The real story, Patterson said these relationships are becoming much more complex and provide a genuine challenge for law firms.
"The most important thing in the whole LPO equation is the relationships," said Patterson.
"They are critical. If you think about the old days in law firms: the client came to the lawyer; the lawyer gave advice. There were just two people in the relationship.
"Now, an LPO may be engaged by a client or law firm, so there are three people in the equation. And, from my experience, there is a fourth, which is the technology provider."
Patterson said that a four-way relationship is far more complicated then a two-way one and there is a need for constant conversation between the different parties. 
She added that defining responsibilities is "absolutely critical".
Patterson revealed one of the things Allens did during its LPO selection was to look at the business profile, which included its ownership structure, which she believes is crucial.
"It's really important to investigate the ownership structure and what will align with your business," she said.
Patterson, who described India - with its 850,000 lawyers and 80,000 law graduates each year - as a "tremendous resource", said Allens made a decision about the type of work it was willing to outsource.
"Typically, it's going to be lower-risk, higher-volume stuff," she said. "We've had experience where we outsourced a small volume but it was not worth our while."
She said the lower-risk stuff may not include privilege review but could include the first pass review, which she described as "good work to possibly send off to an LPO".
Patterson said that Allens' LPO strategy mainly focused on the document review space, which the firm viewed as "one of the big areas of opportunity".
"We wanted to build a strategy that met our client demands," she said. As part of this, Allens created an LPO working group, which is representative of partners who are key stakeholders across various practice areas at the firm.
"We [Allens] have a firm-wide view of how we manage LPO," said Patterson, who added that LPO pricing models will vary depending on what work is being done.