ASX disclosure revisions warmly welcomed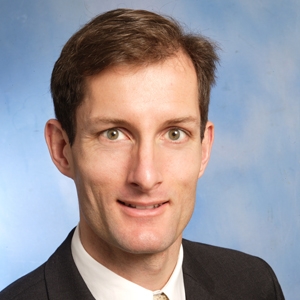 With its release of long-awaited draft revisions last week, the Australian Securities Exchange (ASX) has helped clarify some thorny issues regarding continuous disclosure, according to legal experts.
The ASX's revised draft guidance note comes hot on the heels of the recent High Court decision in favour of Fortescue Metals, which was criticised for failing to properly tackle disclosure.
"The new guidance on continuous disclosure is excellent in getting some difficult issues out in the open and clarifying many," Damian Reichel, corporate partner at Johnson Winter & Slattery, told Lawyers Weekly.
Under the ASX's revised disclosure rulebook, listed companies will be allowed more time to announce market-sensitive information to investors. 
The revisions alter the requirement for companies to make "immediate" disclosure, stating that "immediately" means "promptly and without delay" having regard to the circumstances, but not "instantaneously". 
Baker & McKenzie's corporate partner James Halliday (pictured) has described it as a more "pragmatic approach".
"ASX is proposing to recognise the surrounding circumstances in determining what this means," Halliday told Lawyers Weekly.
"This includes the source of the information, what warning the company had about it, its complexity and the need to verify the information as correct".
The immediate disclosure rule has courted plenty of controversy in the past, with the Australian Securities and Investment Commission issuing infringement notices to Rio Tinto and Commonwealth Bank for brief announcement delays, in the case of Rio Tinto only 60 to 90 minutes.
Controversial issue
Another controversial issue that has long plagued companies is the "reasonable person" test, which has created confusion in relation to indicative, non-binding takeover offers that are received by companies, such as the recent case of David Jones. 
Halliday said lawyers have been split on whether these offers should be disclosed to the market.
"Some believe these kinds of offers should be disclosed because a reasonable person would expect this, even though the proposals are otherwise incomplete and confidential," he said. 
Halliday added the ASX has now "helpfully clarified that this will not generally be required unless there are unusual circumstances".
The ASX, which has encouraged listed companies to use trading halts where they are unable to release information in a timely fashion, is also proposing plans to alter the rules around profit warnings by dropping a requirement for companies to reveal in advance if they are likely to miss earnings forecasts by more than 10 to 15 per cent.
Although the ASX consultation draft has been warmly welcomed in the most part, it still leaves some important questions unresolved, according to Halliday and Reichel.
"I do query whether directors will take a lot of comfort from the ASX urging an 'err on the side of caution' approach to disclosure of potentially negative developments," said Reichel. 
"Premature disclosure can result in the potentiality being self-fulfilled, which would be contrary to the interests of existing shareholders."
Halliday believes the draft guidance note leaves questions unanswered regarding the exact target audience for market releases. 
"In Fortescue, the High Court held that the target audience for that kind of release is present and possible future investors and, perhaps, some wider section of the commercial or business community," said Halliday.
"While helpful, this does not fully answer the question. The investor group is made up of a very broad spectrum, ranging from the mums and dad through to wealthy private individuals, stockbrokers, superannuation funds, investment banks, hedge funds and high-frequency traders." 
The proposed guidance note also does not answer this question, he added. 
"The ASX states that "this difficulty is inescapable" and that the onus is on the disclosing entity to form a view about whether the information is market sensitive.
"While there is truth in this statement, it can be very difficult in practice for listed entities to form a view as to what the entire spectrum of the investor community would regard as price sensitive."