Rayney case drags on after acquittal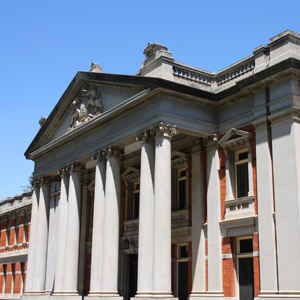 High-profile Perth barrister Lloyd Rayney has been cleared of murdering his wife, but the case is far from over as a defamation suit and illegal phone-tapping charges are set to have their day in court.
Yesterday (1 November), Rayney was found not guilty of the wilful murder or manslaughter of his wife, Corryn, who was found buried in Perth's King's Park in 2007. In his judgment, Justice Brian Martin – who heard the case without a jury – said the State's arguments were "beset by improbabilities and uncertainties", and that attempts by prosecutors to fill critical gaps were "no more than speculation without foundation".
"Crucial evidence is lacking and the absence of evidence tells strongly against the State," he added.
Martin also slammed the police investigation for unacceptable conduct "ranging from inappropriate to reprehensible".
Police conduct will again be under scrutiny in Rayney's defamation suit, said Toby Nisbet, a lecturer at the School of Law & Justice at Edith Cowen University.
Rayney launched the civil action against the WA Government in 2009, claiming he was "greatly injured" when, in 2007, police officer Senior Sgt Jack Lees allegedly identified him as the "prime" and "only" suspect in his wife's death.
Nisbet told Lawyers Weekly that a civil law decision may not echo Martin's "strong words" in the murder trial judgment, which accused police of conducting "a narrowly-focused investigation which was biased against [Rayney]."
"The finding of not guilty does not necessarily make the civil suit an open-and-shut case," said Nisbet.
"Different considerations and different burdens of proof apply [when deciding] whether naming Rayney as the prime and only suspect was, as a matter of law, defamatory and without a defence."
In addition to compensation for distress and anxiety, Rayney is seeking aggravated damages for loss of revenue, loss of expected future earnings and loss of the opportunity to be appointed Senior Counsel, which could cost the WA government millions of dollars.
Other unresolved issues for the State now that the murder trial has concluded (presuming there is no successful appeal) is re-opening the investigation into the murder of Corryn Rayney and prosecuting Rayney over phone-tapping allegations, Nisbet pointed out.
Martin acknowledged that Rayney "engaged in discreditable conduct, including knowingly arranging for illegal telephone interception" in his judgment.
Nisbet added: "The story has not finished yet."
Image caption: Supreme Court of Western Australia, Perth