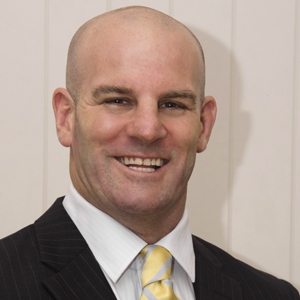 A leading sports lawyer has claimed Australian company Skins' decision to sue world cycling governing body UCI for $2 million will ultimately prove unsuccessful.
The sportswear maker, which has invested around $10 million into the UCI over the last five years, has claimed the Lance Armstrong doping scandal has caused reputational damage to the sponsors, alleging the UCI has harmed the image of the company by failing to crack down sufficiently on doping and run a clean sport.
Tim Fuller (pictured) of Walsh Halligan Douglas Lawyers – and also a former Gold Coast and South Sydney Rabbitohs NRL star - told Lawyers Weekly that, although Skins have an arguable claim, recouping damages is unlikely. 
"On whether the doping scandal has led to a loss of confidence and credibility for its product – and by fact it entered the sport in good faith – Skins do have an argument," said Fuller. 
"However, the reality is that the UCI has a zero-tolerance on doping. They adhere to World Anti-Doping Agency codes and, as long as they abide by these policies, I can't see Skins being successful.
"They would have to prove the UCI has been negligent or complicit in doping," he added.  
Skins chairman Jaimie Fuller this week called the damages claim a "groundbreaking move" and "one of those situations that could become case law for the future", while its in-house counsel, Benjamin Fitzmaurice, told Lawyers Weekly: "There is no precedent for what we are trying to achieve.  This is new."
Tim Fuller said that he was "not aware of any actions where a private sponsor has sought a claim against a governing body" like in this instance, and added that he didn't believe Skins' claim was vexatious.
"I don't think so," he said. "What Skins have said is that they invested in cycling based on the premise the sport was credible and clean, so therefore they have a legitimate claim for damage to their brand and reputation," he said.  
Differing opinions
When asked by Lawyers Weekly why it took five years of investment in cycling - when most people were aware of systemic doping in the sport - for Skins to make a damages claim, the two Fullers had differing opinions.
"Our beef relates to the systemic doping practices as outlined by the US Anti-Doping Agency (USADA) report," said Jaimie Fuller.
"We were not aware that this was as systemic and widespread as it has been proven to be. I think it's unfair of anyone to expect us to have known in hindsight what was going on. It's purely as a result of USADA's brilliant work that we have had our eyes opened as to what was going on."
Tim Fuller said he was a little more sceptical about Skin's decision to move now. 
"They entered the sport commercially five years ago … so to suddenly fall back on the argument that its reputation has been damaged based on the Lance Armstrong scandal is interesting," he said. 
"There have been other drug cheats exposed before Armstrong, so if you don't want to be involved in a sport that is tainted then you get out of the sport. They've had plenty of prior opportunity to exit the sport if they felt it was damaging their brand."
He added that it might be a case of Skins using the opportunity to "make a bit of noise" about their brand, while at the same time boosting its credibility by saying "'here we have a sport we've been involved in that's tainted. We've now found out its not clean - and our product is reputable and so credible - so we don t want to be associated it'."
Skins, which was fined $120,000 by the ACCC  in 2008 for engaging in re-sale price maintenance and misleading advertising, has instructed international law firm, Bonnard Lawson, from its offices in Switzerland, to assist it in the action against the UCI.
The same firm last week lodged a 28-page legal suit on behalf of Irish journalist Paul Kimmage against UCI president Pat McQuaid and former president Hein Verbruggen, accusing the pair of slander/defamation, denigration and strong suspicions of fraud.