Middle East a gateway to London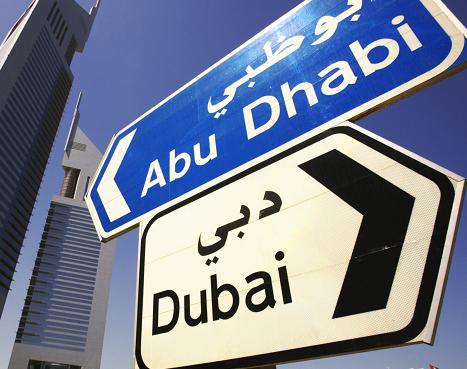 London is experiencing a "huge traffic" of lawyers coming from the United Arab Emirates (UAE) as UK and US firms there provide a stepping stone into a tight market, according to a Sydney-based recruiter.
JLegal's Kirk Williamson, who recently spent five years working as a legal consultant at Michael Page International and Piper Pritchard Associates, said Australian lawyers wanting to work in London might be better off working in the UAE for two years rather than at an Australian firm.
"London and the Middle East share clients; they're only six hours apart. The legal landscape in the Middle East is so UK and US firm-orientated and it's incredibly London-orientated in its deal and litigation flow, so if you're sitting in Dubai its likely you're going to get pretty good exposure to the London market," said Williamson.
Australian lawyers, from every type of firm, have always sought to work abroad at some point in their careers. In many cases they are more likely to seek an international move than a domestic move, said Williamson.
"The market here is small, it's about a sixth the size of London and that's only if you included the top 50 firms in London, not the US firms, so … what's the point of moving from King & Wood Mallesons to any of the other top six [firms]? They're all doing the same work; they're all the same quality of firm," he said.
While London is busy, securing work there is more difficult than lawyers might expect. The market has picked up, with M&A levels reportedly steady and actively feeding competition, tax and private equity work. Banking litigation, including arbitration, is easily the strongest area of all, according to JLegal, largely off the back of the European debt crisis.
In the first half of this year, Williamson said he helped to place around 15 lawyers, "a pretty good volume", but every one of them, bar one, was in litigation.
"It's not 2005," he said, "it's not like it's an open door for Aussies to go there because the bar is high and, just like in Sydney, the market generally prefers local lawyers because they can see a long-term return on investment ."
Hotting up
The Middle East may not be an Australian lawyer's first choice for an overseas move, but it is likely to be an easier market to get into as there are not as many strong CVs floating around and there are virtually no barriers to entry when it comes to obtaining a visa.
It's a largely transient place where professionals regularly come and go, usually staying around two to three years, said Williamson.
"If Freshfields came out to us and said 'we want to hire a really good energy lawyer from Australia', they'd have 20 CVs on their desk in two days. In the Middle East, that wouldn't be the case," he said, adding that firms in the UAE generally jump on strong CVs from top-tier firms in Australia because it could be six months before they see another. 
Williamson is currently advising a lawyer from a top-tier firm in Australia who has four years' PQE in litigation and a "great CV" but has struggled to gain interviews in London.
"The market is just not that confident [and] he's thinking 'oh well I'll just sit it out here in Australia and wait two years until the market gets better' … our consulted view is those two years sitting in Australia are almost certainly going to be much better off sitting in a firm in the Middle East," said Williamson, adding that if the candidate gets to six years' PQE and the London market goes sideways he'll have missed the boat.
"It's not like it's a hellhole," said Williamson, "it's 40 degrees, it's gorgeous, it's tax-free, you're going to make an absolute fortune."
This same pathway-to-London trend is not being experienced in Singapore and Hong Kong due to language barriers that, according to Williamson, are making it more and more difficult to place candidates, almost by the month.
"When a role comes onto the market it will generally be replacing somebody, but it will be replacing them with a Mandarin or Cantonese speaking lawyer, primarily because China is getting a much stronger grip on Hong Kong, using it as their international legal market," he said.