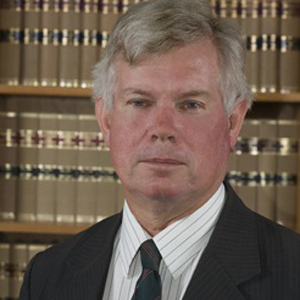 A Royal Commission into child sexual abuse in religious institutions will help to give victims some peace, according to a senior counsel.
Barrister and spokesperson for the Australian Lawyers Alliance (ALA), Dr Andrew Morrison SC (pictured), said victims of sexual abuse could never get back to where they were, but might get some satisfaction if they are listened to and feel that justice will ultimately be done.
Morrison said Barry O'Farrell's proposed "very limited" inquiry into police and Church handling of abuse by Catholic Church clergy in the Hunter Valley would leave 99 per cent of the victims in NSW feeling that their needs were being ignored.
"The Murphy Inquiry in Ireland was cathartic, it needed to be because there was a huge cultural change required," said Morrison. 
Ireland's Commission Inquiry into Child Abuse produced a lengthy report in May 2009 detailing sexual, physical and emotional abuse during a 70-year period from the 1930s to the 1990s.
It included evidence from 2000 witnesses and resulted in Cardinal Sean Brady expressing remorse on behalf of the Catholic Church in Ireland, as well as a shared commitment from 18 implicated institutions to increase their compensation funds through the sale of assets to better financially compensate those abused while in their care.
"It took nine years; it cost a lot of money but I don't think there'd be many people in Ireland now who'd say it wasn't worth it," said Morrison, adding that it wasn't just the final report that was important, the process of getting there offered hope to victims.
Concerns over the potential of a Royal Commission to impede subsequent criminal prosecutions have been raised since Prime Minister Julia Gillard announced it would go ahead on Monday (12 November).
Evidence gathered using the coercive powers of a Royal Commission cannot normally be used in later criminal proceedings, but proponents of a national inquiry argue there is no inconsistency between the two.
Information gathered in a Royal Commission may gave rise to further inquiries that will assist in subsequent prosecutions, said Morrison.
Josh Bornstein, a principal at Maurice Blackburn, cited numerous Royal Commissions involving criminal wrongdoing, including those into the Painters and Dockers Union and the building industry.
"It doesn't impede the proper prosecution of violation of criminal law and, in this case, I think those who are criticising it are somewhat disingenuous [given] we've had police authorities in this country taking the extraordinary step … saying they're being hindered and frustrated in prosecting the criminal law in respect of paedophiles," he said.
Where to now?
One senior barrister suggested retired High Court judge Michael Kirby would be an outstanding choice to lead the Royal Commission, especially because of his "ability to empathise with the victims" and the fact that he remains a "workaholic".
To date, Victoria, South Australia and, just recently, NSW, have had, or announced intentions to hold, separate inquiries – two of which are likely to run simultaneously to the Federal Royal Commission.
Bornstein said multiple inquiries are unhelpful and that state premiers now have a "golden opportunity" to join forces with the Government and fold in their investigations to an over-arching single inquiry, as was the fashion for royal commissions 30 to 40 years ago.
This, along with comprehensive terms of reference, is crucial for success, according to the president of the Australian Lawyers Alliance (ALA), Tony Kerin.
As part of an inquiry in his own state of South Australia, a total of 826 allegations were made against 922 perpetrators.
"Justice Mulligan, at the time, made 54 recommendations, including the need for a charter of rights to protect children and young people, yet the need for a federal protective instrument continues to be ignored, despite all evidence suggesting its value," said Kerin, adding that the ALA was not trying to jump ahead on the issue, but consideration and planning needed to be undertaken to reduce the psychological trauma for those involved in re-living such horrific experiences.
Morrison said arrangements will need to include the capacity to delegate authority and take evidence from multiple hearings at the same time around Australia.