LCA secretary-general resigns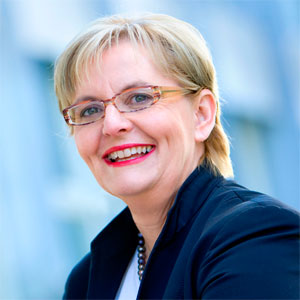 A conflict of interest will see the secretary-general of the Law Council of Australia (LCA), Professor Sally Walker, step down from the position in June 2013.
Walker (pictured), who is a former vice-chancellor and president of Deakin University and an author, advised the LCA Board of her decision at the LCA directors' meeting on Saturday (1 December).
During the meeting, at Professor Walker's suggestion, the directors unanimously agreed to establish a working party to review the structure of the Law Council.
The far-reaching review will include consideration of the role of the secretary-general in any revised structure and, as she will be an active member of the working party, Walker resigned, effective 1 June 2013, to ensure there is no conflict of interest.
"Professor Walker has already commenced a significant body of work reviewing the structure and operations of the Law Council and that work will continue under her supervision while she remains with the Law Council," LCA president Catherine Gale said.
The LCA said in a statement that it was important for Walker "to be able to bring, and be seen to bring, an objective point of view to the important work of the working party," which should complete its review by 1 June 2013.
Walker took up the position in June this year, succeeding Bill Grant, who held the office for almost four years before becoming chief executive of Legal Aid NSW.
Although there have been several consultants' reports, the structure of the LCA has not been fully reviewed since its establishment more than 79 years ago.
Walker and the directors believe it is the right time for a review covering all aspects of the operations of the LCA to ensure the organisation continues to remain relevant to all Australian legal practitioners.
Gale said the board accepted Walker's resignation with deep regret: "I commend Professor Walker for the contribution she has made to the Law Council and express my appreciation for her commitment to identifying and implementing important reforms by mid 2013."