Reform needed to boost female silk numbers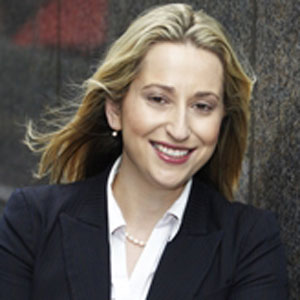 The president of Australian Women Lawyers (AWL) has called for a review of Australia's silk selection criteria, with this year's appointments failing to push practising female senior counsel numbers above 10 per cent.
A total of 17 women were appointed senior counsel across Australia in 2012, boosting female numbers to 81, or 9.3 per cent of the country's practising silks. While the AWL's Kate Ashmor (pictured) describes the recent round as a "breakthrough" for women at the Bar – particularly in NSW where nearly half of the appointees were female – she maintains that the selection criteria needs reform.
Ashmor told Lawyers Weekly that in some jurisdictions, such as Tasmania, the criteria for silk appointments rely heavily on appearances in the supreme courts.
"This arguably disadvantages women barristers who may not practise in criminal law, or who instead appear regularly in state tribunals and Commonwealth courts," she explained.
The Supreme Court of Tasmania's senior counsel protocol currently states: "successful applicants will be expected to have demonstrated the required qualities as an advocate in the higher courts or tribunals. Usually, an appointment will not be made if the applicant is not a practising advocate in that sense."
Silk appointment protocols should be informed by wide consultation and consideration of diverse practice areas, added Ashmor.
The 2012 silk round coincides with the 50th anniversary of Australia's first female senior counsel appointment in 1962 of Dame Roma Mitchell.
In NSW, women comprised 12 out of 26 silk appointments, compared with two out of 24 in 2011 and four out of 20 in 2010. There was a less marked increase in Victoria, with three out of 20 appointments being women, up from two out of 15 in 2011 and three out of 15 in 2010.
More to do
However, only five of the 71 applications for silk in Victoria were received from women, suggesting female barristers in the state need to be encouraged and assisted to apply, said Ashmor. "There may be reluctance by some women barristers to put themselves forward because they mistakenly believe they're insufficiently qualified."
Victorian Bar chair Fiona McLeod told Lawyers Weekly in November that she aims to increase the pool of female candidates by investigating why women leave the Bar and legal practice at a younger age than their male counterparts.
"I believe we need to do more ... [which] will no doubt involve working with solicitors and others," she said.
McLeod revealed that briefing opportunities is an area she will examine. Ashmor also highlighted the role of solicitors in reducing the attrition rate of female barristers by briefing women on quality work.
"Solicitors need to support women barristers to remain and prosper at the Bar," Ashmor added.