Legal work running dry in resources capitals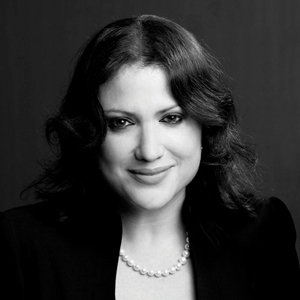 The strong demand for lawyers with energy and resources expertise has hit a worrying flat spot in the resources capitals, according to a recruitment expert.
"We have some of best lawyers that we've seen in a very long time finding it hard to get work at the moment," Elvira Naiman (pictured), managing director of Naiman Clarke, told Lawyers Weekly.
While traditionally the final quarter of the year experiences less demand in the market across all levels and practice groups, Naiman revealed Perth and Brisbane have been particularly flat in the last two months.
"I don't know how they can call it bouyant when only a few weeks ago we visited 20 clients in Perth and there was a grand total of two jobs," said Naiman, in response to law firms and a number of salary reports painting the picture that the recruitment market remains strong in the resources capitals.
Naiman, who stated these are "interesting times" for legal recruitment in Australia, added that the significant government job cuts announced in early August, added to a slowdown in mining and resources projects, all but shut down the Brisbane legal recruitment market in the latter part of the year. 
"In the first half of the year there was lots of activity in Brisbane, not so much lately. Perth is similar, firms have practically stopped recruiting on the back of their clients – the larger energy and resource companies – scaling back," she said, adding that there are currently lawyers sitting around in Perth with no work.
Naiman also revealed that a number of clients in Perth, who had previously been calling on less busy lawyers from Sydney and Melbourne to help meet demand in Western Australia, are no longer doing so. 
Legal recruiters are keeping their fingers crossed the first quarter of 2013 will bring a surge in the demand for lawyers, especially in the subdued Sydney and Melbourne markets.
"Melbourne has been very flat [all year], particularly the property market," said Naiman, "while in Sydney, over the last two or three months, we've seen a definite decline in activity."
"People seem to be waiting for things to commence in 2013," she said, adding, "we're getting positive signs from clients the market will pick up."