Soy milk class action extended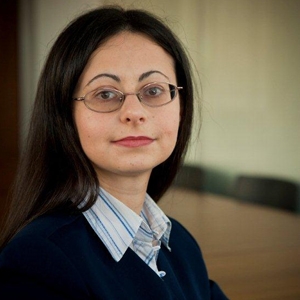 Maurice Blackburn has broadened a class action involving hundreds of Australians who fell ill after drinking soy milk that contained dangerous levels of iodine.
The firm is seeking compensation for more than 600 people who became unwell after consuming Bonsoy soy milk, with senior associate Irina Lubomirska (pictured) claiming to Lawyers Weekly an eventual settlement could run into tens of millions.
The multi-million dollar action against Australian brand owner Spiral Foods, initiated in 2010, has been extended to include the milk's Japanese manufacturer Marusan-ai and exporter Muso.
In December 2009, Food Standards Australia warned against drinking Bonsoy after 10 people, including a newborn baby, fell ill with thyroid problems in NSW. A national recall was ordered.
An amended statement of claim filed in the Victorian Supreme Court has alleged that Bonsoy had excessive iodine levels since mid-2003, when Spiral Foods requested that Marusan-ai and Muso reformulate Bonsoy using an iodine-rich seaweed extract known as kombu as an alternative means of adding salt.
It is alleged that Spiral Foods, Marusan-ai and Muso did not consider the safety consequences of the reformulation, despite widely available information about the potential dangers of excessive kombu consumption.
The claim has also alleged that a test in mid-2006 revealed that Bonsoy contained extremely high levels of iodine but the three companies did not act on the test results and then dismissed repeated consumer concerns about the possible iodine content of the product.
"Legally, all three companies are at fault," said Lubomirska.
"They all knew about test results in 2006, they all knew about the consumer concerns, they were all involved in reformulation of the product and [were aware of] the reason for it.
"The facts are as clear as I've ever seen. What has happened is well documented, so there can be no dispute about the facts.
"The level of negligence involved is beyond what one normally sees in cases of these sorts."
Lubomirska added that, because the product was marketed as healthy, prior to the recall some consumers increased their Bonsoy intake when they became ill, believing that it would help them with the health problems they were experiencing.
Bonsoy returned to Australian shelves in April 2010 after it was reformulated to no longer include kombu, the product found to contain potentially harmful levels of iodine.
Maurice Blackburn will be seeking a date for trial when the matter returns for directions hearing on 8 March.