Pie Face lawsuit no piece of cake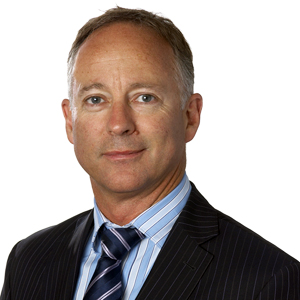 A franchising expert has claimed there is "considerable doubt" that Pie Face store owners seeking damages for financial losses were in fact misled over costs and profits by the franchisor.
Stephen Giles, a corporate and commercial partner at Norton Rose, told Lawyers Weekly that operational shortcomings, not misleading conduct by the franchisor, are probably behind the poor performance of three Pie Face businesses.
The Australian Financial Review reported last week (8 January) that lawyer Tom Bulmer was among three franchisees planning to sue Pie Face for collective losses totalling more than $2 million. The store owners claimed they were misled over costs and profits when they bought into the franchise. Prit Dutta, who owns a Pie Face franchise in Brisbane, told the newspaper: "After seven or eight months, when I looked at the figures, they were totally different to what Pie Face projected for us."
Giles argued that severe penalties and an effective regulator are strong deterrents to breaching the Franchising Code of Conduct, which is enforceable under the Competition and Consumer Act 2010. Franchisors can face penalties of up to $1.1 million per breach if they distort the potential income of a franchise, according to the Australian Competition and Consumer Commission.
"It is most unusual for franchisors to make representations as to projected revenue or profit," he said. "Most are well aware of the strength of the law and take great care in relation to what they say to prospective franchisees."
Giles also clarified that opening a store in close proximity to an existing outlet is not illegal. He added that Pie Face had little to gain from such a move given the franchise holds the head lease for most of its stores.
"Commercially, no franchisor is going to want to open a store in close proximity to another store if that's going to end up killing one of its businesses," he said. "This is particularly the case if you're taking the head lease because ... the franchisor will be left with that lease liability, which can cost a lot of money."
Even so, franchisees have in the past successfully argued that a franchisor provided misleading profit forecasts. In April 2012, a franchisee of the restaurant chain Billy Baxter's was awarded $1.3 million in damages after a Victorian Supreme Court of Appeal found the franchisor did not have reasonable grounds for its turnover estimates.
Fred Potgeiter, special counsel at Thomsons Lawyers, who is representing the disgruntled Pie Face franchisees, declined to comment on the potential lawsuit.
Pie Face has 80 stores in Australia and has recently expanded to New York.