Achieving the copyright balance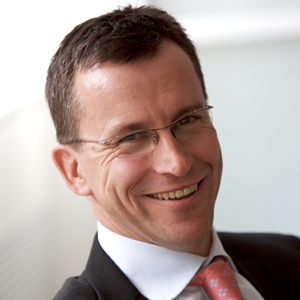 Copyright law must strike a balance between allowing reasonable access to original works without shortchanging the copyright owners, an IP expert has said in the wake of internet activist Aaron Swartz's suicide.
A champion of open access and copyright reform, Swartz had been fighting a legal battle with the US government over illegally-downloaded copyrighted material for almost two years. News of the 26-year-old's death, which some reports have blamed on over-zealous prosecution by the US Department of Justice, has cast a spotlight on Australia's 45-year old copyright legislation.
Hamish Fraser (pictured), a partner at Truman Hoyle Lawyers, told Lawyers Weekly that changes to the Copyright Act, which is currently under review by the Australian Law Reform Commission (ALRC), must ensure there is an incentive to both create and disseminate original copyright material.
"Any amendments to the Copyright Act must ... balance lower education costs and greater access to information against creating incentives for individuals and organisations to create and publish original works," he said.
Fraser argued that extending the scope of the legislation to allow learning institutions to distribute significant or whole parts of original works online to all students for free – for example, through massive open online courses (MOOCs) – could throw out this balance.
The ALRC is currently considering submissions for its Copyright Inquiry and a report will be released in November. The inquiry will examine how copyright law is affecting Australia's participation in the digital economy.
A submission by the University of Sydney seeks a more open-ended model for "fair use" similar to US copyright law. But Fraser is not convinced the US approach, which provides general exemptions for certain purposes, such as teaching and scholarship, is necessarily ideal.
The ambiguity of the term "fair use" under the US act is problematic, continued Fraser. This can lead to an increase in legal costs when educational institutions seek advice on making works available to students, or face litigation if they get it wrong, he said.
"A clear set of boundaries is important."
Instead, Fraser believes Australian law should be "fine-tuned" to make the task of sharing original works easier for educators.
"Currently the Act limits the electronic reproduction and communication of work so that if one part is available online, no other faculty may reproduce a different part of the same work while the first remains available ... there may be scope for fine tuning the fair-dealing exceptions to ensure educational institutions have greater certainty," he said.