Fair sharing better for business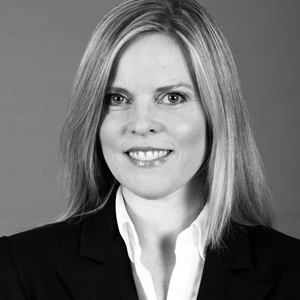 Job sharing is more profitable to firms than standalone part-time roles, it was claimed during a panel discussion at the Women Legal 2013 conference yesterday (31 January).
Georgina Brown (pictured), diversity manager at Herbert Smith Freehills, told delegates that there is a strong business case to support job sharing. She revealed that analysis by the global firm had found the financial performance of part-time employees is higher in job-sharing arrangements.
The reason, she explained, is "a mutual interest in the success of this arrangement", which results in increased individual efficiency and collegiality between the parties.
Brown, who works two days per week as part of a job share, was one of three panellists who presented on the topic of Ensuring Effective Access to Flexible Work and Careers at the conference held in Sydney.
She said Herbert Smith Freehills had been analysing its job-sharing arrangements and found that any additional cost of having two lawyers working three days per week, compared to one full-time employee working five days, is minimal and offset by the cost of retaining valuable talent.
"There hasn't been any detriment to the firm or adverse reactions from clients," she said, adding that a job share has a number of other benefits. "You have two minds on [the work], there's a contingency should one person be unavailable, and [the lawyers] require less supervision."
Another benefit of job sharing is that it's interchangeable with a full-time position, added Brown. "Lawyers get the same raft of work and clients because we don't have to remodel something for a part-time position." She revealed that the global firm is offering this option to long-serving partners who no longer wish to work full time but also don't want to retire completely.
Timing's everything
Brown admitted that in a profession with time-based billing, job sharing can be a hard sell to management. Kerin McMahon, the group manager of people and performance at McCullough Robertson, agreed. She pointed out that measuring a lawyer's contribution in billable hours, as opposed to the value given to clients, "goes against working as a team".
"The way we measure contribution in law firms contributes to why job sharing in firms sometimes doesn't work," she said.
Petra Stirling, people development consultant at Gilbert + Tobin, claimed the legal profession is also hung up on the idea that job sharing is "something you do in roles that are not as senior as ours".
Developing key performance indicators (KPIs) for individuals as well as team KPIs in a job share could be a step towards mainstreaming this type of flexible work arrangement, she added.