Bathurst's crystal ball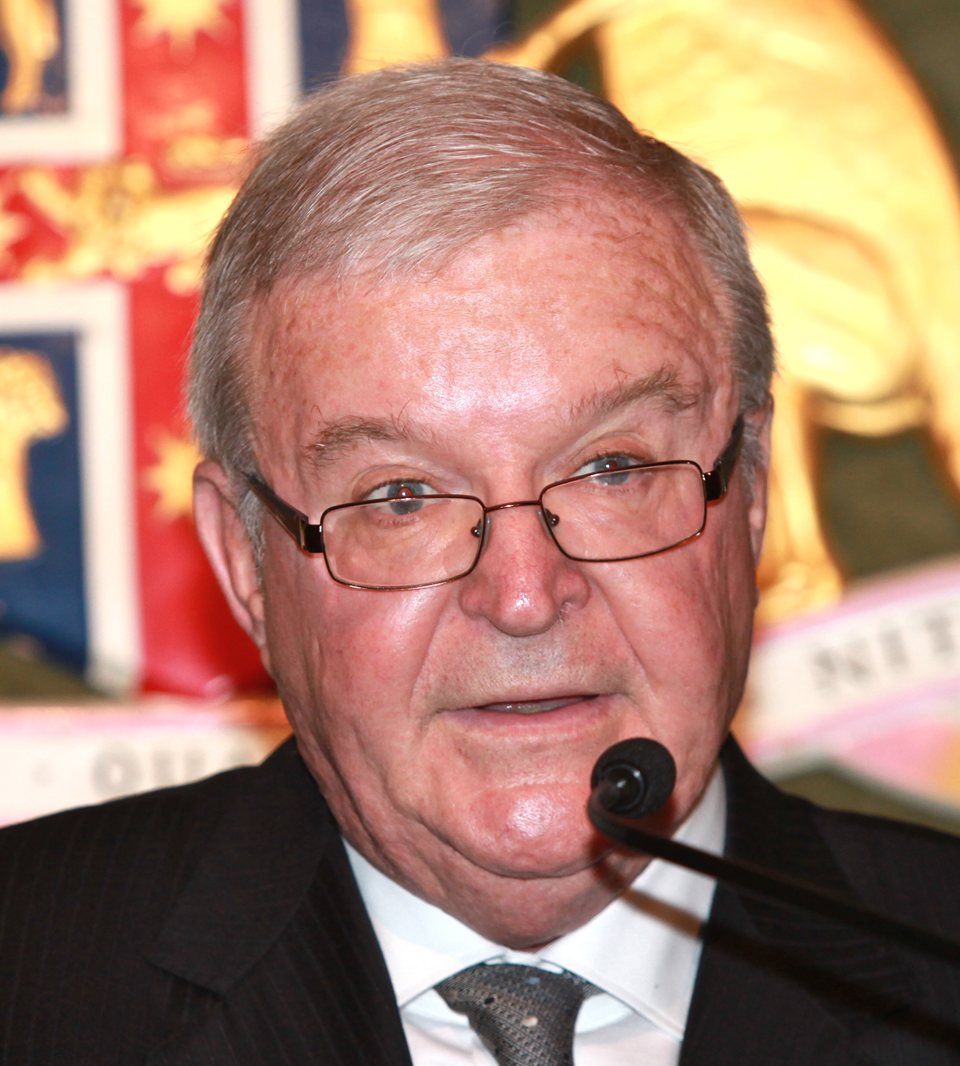 Whatever economic crises or budgetary shortfalls we may face, justice is not optional, the Chief Justice of NSW told guests at the 2013 Opening of Law Term Dinner.
In a 40-minute speech titled 'The Folly of Predictions', Tom Bathurst detailed the last 20 years of inefficiency and change in NSW courts and the greater legal profession.
"Federal funding for legal aid was cut drastically in the late nineties by almost 50 percent over three years, and that loss has never been recouped," he said at the event held in the Strangers' Dining Room in NSW Parliament House on Wednesday night (30 January).
Bathurst examined the predictions of Chief Justice Murray Gleeson in his 1995 speech titled 'The Supreme Court in 20 Years' Time' and commented on what has come to fruition and what has not, before embarking on his own set of predictions for the next 20 years.
"There will be increased emphasis on clear and concise judgment writing and the use of short headnotes and summaries, particularly as the number of self-represented litigants increases in response to decreases in legal aid," he said.
Bathurst was not prepared to make a prediction on whether legal aid will be maintained at a sufficient level to ensure equal access to courts, but said he hoped there would be political will to fight for it in the coming years.
Efficiency and justice
Bathurst threw his support behind electronic case management, more specialised judges and alternative dispute resolution as ways to alleviate bottlenecks in the criminal justice system.
Cases will be allocated to judges depending on their particular skills and preferences, he predicted, adding that an increased number of panels would offer judges the opportunity to preside over cases irrespective of whether they are notionally a common law or equity judge.
Despite NSW Government moves to ban the use of electronic devices in courtrooms, Bathurst said judicial interaction with the public and press would increase and even follow Victoria's lead of uploading videos of judgments and tweeting outcomes. 
However, Bathurst warned against placing too great an emphasis on efficiencies, using the NSW Government's plan to abolish an accused's right to silence to illustrate his point.
The Government announced in September last year that it plans to introduce amendments to the Evidence Act that allow juries and judges to draw adverse inferences against alleged criminals who refuse to speak to police but later produce evidence at trial.
Supporters of the legislation have pointed to similar provisions in the UK, but Bathurst emphasised the different legislative contexts, including the stipulation in UK law that requires a legal representative to be present to ensure that the suspect understands the significance and consequences of their silence. Bathurst claimed this is a necessary safeguard if the laws are introduced in NSW
"[This] would require a significant increase in legal aid funding that doesn't, at present, appear likely," he said, unwilling to predict how the issue will be resolved.
There were fleeting moments of dry humour in his heavy speech. Bathurst observed the hairstyles in 1990s editions of Bar News, making reference to the "the Tom Selleck" moustache.
He also described the mixed reception the Evidence Act received when it came into force in the mid-1990s. At the time, Bathurst was appearing in Melbourne and, on a point of evidence, remarked to the judge: "now of course your Honour hasn't had the misfortune of dealing with the Evidence Act". The judge replied: "I was on the Commission that recommended that Act, Mr Bathurst".
"You win some, you lose some," he added.
Courts in crisis
Bathurst characterised the 1990s as a decade when delays in listing in the Supreme Court were "measured in years, not months". He described the overwhelming sense of crisis in the courts and a serious inquiry by the Australian Law Reform Commission on whether to abandon the adversarial system altogether.
He said that there was no longer a great sense of crisis in the courts, despite the serious challenges to access to justice.
Bathurst commented on Gleeson's 1995 prediction that the Supreme Court would be paperless by 2015. "If only wishing made it so," he said, pointing out that the Court runs on Microsoft Office 2000 and a version of Windows released in 2001 for which mainstream Microsoft support ended four years ago.
"Trolleys of paper, ever increasing, remain the vogue … hallways the equivalent of a two lane-highway," he added.
Bathurst's other predictions included: the 'right to privacy' finding a home as a statutory tort; debate surrounding an Australian Bill of Rights focusing on state-based acts, and national regulation of the legal profession becoming a welcomed reality in the next 20 years.