In-house lawyers prioritise privacy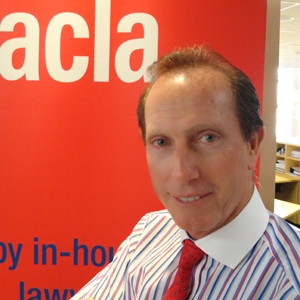 Privacy reform is the chief concern of corporate counsel in 2013, according to an Allens survey of in-house lawyers.
The Federal Government's soon-to-be-introduced privacy regime was cited by around 31 per cent of respondents as a major issue facing their legal team this year. The reforms will consolidate existing privacy principles, institute a new credit reporting regime and grant the Office of the Australian Information Commissioner additional powers.
Stricter penalties, including fines of up to $1.1 million to government agencies and companies for serious and repeated privacy breaches, are pushing privacy up the in-house agenda, according to Tony de Govrik (pictured), Legal Affairs & Communications Director of the Australian Corporate Lawyers Association.
"The size of the penalties ... is a compelling reason for the legal profession to pay close attention [to privacy]," he told Lawyers Weekly. "Anywhere the regulator is seen to be given additional powers is an indicator that the Government is fairly focused on that particular area."
He also points to serious consequences of privacy breaches, such as reputational damage, as a reason why privacy ranked so highly in the Allens survey.
The Privacy Amendment (Enhancing Privacy Protection) Bill 2012 was passed through Parliament in November last year and will come into force in March 2014.
Even though the new rules won't apply for another 12 months, there is a mountain of privacy-related work to be undertaken by in-house counsel before then, according to Allens' media & telecommunications partner Michael Pattison.
"Companies need to get cracking on investigating the impact the changes will have on their business as soon as possible," he said.
Pattison added that the privacy principles that affect direct marketing, offshoring and cloud computing, which have been subject to particularly substantial change, will require all existing arrangements to be examined before March 2014.
But de Govrik claimed that the more pressing issue for in-house counsel at the start of 2013 is the introduction of the Workplace Gender Equality Act 2012, which is due to take effect in April.
Crisis management, mergers and acquisitions, changes to contract laws and workplace/employment regulations also ranked highly in the survey, which was completed by around 160 in-house lawyers.