Govt launches new court fee structure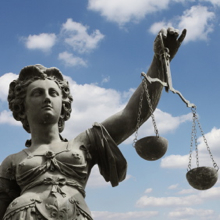 The federal government says a $38 million funding injection into the country's courts, and higher fees for large companies to use the courts, will help deliver key services. _x000D_
The federal government says a $38 million funding injection into the country's courts, and higher fees for large companies to use the courts, will help deliver key services.
Attorney General Nicola Roxon said increased funding and changes to fee structures,
which were foreshadowed in the 2012 Budget, will assist disadvantaged litigants and small businesses.
"Funding of $38 million over four years from court fee revenue will be injected into the courts to ensure they are able to provide the services the community needs," said Attorney General Nicola Roxon.
The Government currently recovers around 15 per cent of the cost of running the courts. Roxon said there should be a greater contribution from those with a greater capacity to pay who use courts regularly.
Court fees will now be structured to better reflect capacity of different litigants to pay, such as higher fees for publicly-listed companies, corporations and the Commonwealth.
The government said this will be balanced by the reintroduction of fee waivers and exemptions for disadvantaged litigants, and treating small businesses as individuals rather than corporations.
Because the Commonwealth is one of the most frequent court users, government agencies will now also pay the corporations rate.
"This will encourage government agencies to actively decide whether court action is necessary, or whether alternative methods are available," Roxon said.
These changes will also make it easier for people to take small claims to the Federal Magistrates Court and help consumers seek redress for small consumer credit matters.
"Other fee changes will send appropriate pricing signals that courts should not be the first port of call to resolve disputes, and take into account the resource intensive nature of some matters."
There will also be a range of fee changes for family law matters, including the divorce fee, but a wide range of waivers and deferrals will be available in certain circumstances.
Roxon said the funding will help support the expanding role and workload of the Federal Magistrates Court, allows closer administrative cooperation between courts and will help transform operations by better use of e-services.