AGM reform should focus on technology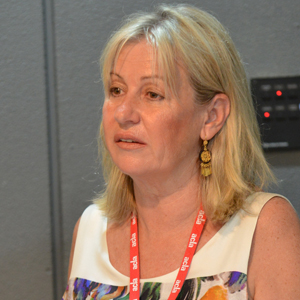 Australian AGMs need to catch up with technology, according to the convenor of the Corporations and Markets Advisory Committee (CAMAC), who believes the Federal Government should take cues from Turkey, which has forced listed companies to allow shareholders to vote electronically.
Joanne Rees (pictured) told in-house lawyers at the ACLA National Conference last week (8 November) that CAMAC is advising the Government on AGM reform, which includes the option of making the mainstay of the corporate calendar optional.
She claimed that there is a steady decline in shareholders attending AGMs, with only around five per cent of the top 200 companies drawing more than 500 shareholders to the meeting.
More significant, according to Rees, are improvements in technology and continuous disclosure requirements that have resulted in the regular dissemination of company information via briefings, teleconferences and webcasts.
"Some say [the AGM] is a 19th century activity that's no longer relevant in a technological world," she said.
Last month, Turkey became the first country to require listed companies on the Istanbul Exchange to offer electronic voting at AGMs. The digital platform, called e-GEM, which was launched under the new Turkish Commercial Code, will stream the AGM in real time and allow shareowners to vote before the meeting or even change their vote while the AGM is in progress.
In response to a Government request for advice on AGMs, CAMAC presented the following options: limit the AGM to deliberative and decision-making functions; separate the decision-making function; make adjustments depending on the characteristics of the company (eg listed versus unlisted), or abolish the requirement for an AGM.
Rees admitted that the latter is unlikely: "I'd be astonished if this happens now ... it would be a world first."
While she doesn't believe that companies should be allowed to scrap their AGM, Rees would like to see the AGM modernise.
"I would be loathe to see the abolition of the AGM, for no other reason than I think it does focus company attention on the need to actually engage with their shareholders, but I do query whether there are better ways to do that," she said.
The view of CAMAC is to limit the AGM to deliberative and decision-making functions only, she added.
Rees also revealed that CAMAC is reviewing the controversial '100-shareholder rule'. Only 100 shareholders are needed to call an Extraordinary General Meeting (EGM). The appropriateness of the rule was called into question when activist group GetUp! rallied just over 200 shareholders to requisition an EGM of Woolworths earlier this year.