HR body says new law won't threaten free speech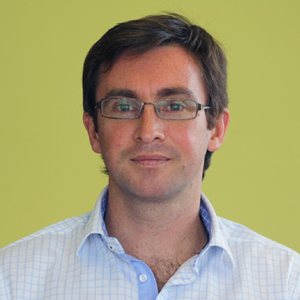 The head of the Human Rights Law Centre (HRLC) has disagreed with the view of former Australian judge and ABC chairman James Spigelman that Labor's overhaul of discrimination laws will have a "chilling effect" on free speech.
HRLC's executive director Phil Lynch said that, while some of Spigelman's concerns are valid, he doesn't believe the Gillard Government's Human Rights and Anti-Discrimination Bill 2012, which consolidates federal discrimination laws, is a threat to free speech.
At the Human Rights Day oration for the Australian Human Rights Commission on Monday (10 December), Spigelman warned that the Bill could make discrimination in all areas subject to provisions of the Racial Discrimination Act, which imposes liability for statements that offend, insult, humiliate or intimidate.
"Declaring conduct, relevantly speech, to be unlawful, because it causes offence, goes too far," said Spigelman.
Last year the Federal Court applied Section 18C of the Racial Discrimination Act against newspaper columnist Andrew Bolt over blog posts suggesting it was fashionable for "fair-skinned people" of mixed ancestry to declare they were Aboriginal.
Spigelman argued that the new Bill could see this provision cover statements about age, gender and disability, resulting in "a significant redrawing of the line between permissible and unlawful speech ... whether or not you like Andrew Bolt".
But Lynch disagreed, claiming that the provision "hasn't acted in any way as a fetter or had a chilling effect on free speech".
"That's not how the laws have played out in Australia ... those terms are drawn from legislation that has been in force for 30 years and hasn't had any impacts that [Spigelman] claims [the new] legislation will."
Lynch acknowledged that Spigelman may have a point when he questioned whether the Bill is compatible with international law, which explicitly permits and requires protection of speech that's offensive. But Lynch also pointed out that international law recognises permissible limits on freedom of expression, and that the legal system has a role to play in regulating speech that amounts to hatred or vilification.
Spigelman's argument therefore does not justify the dismissal of a Bill that will "provide better protection against discrimination and be more effective in promoting equality", Lynch added, rejecting claims the ABC chairman had discredited the proposed legislation.
"The issues raised by Spigelman should not be used as cover by opponents of human rights and anti-discrimination reform to scuttle the entire bill."
Lynch also highlighted that the Bill is still in the consultation phase and will likely be refined, and anomalies addressed, before being passed.