Law firm principal pressures graduate for sex 78 times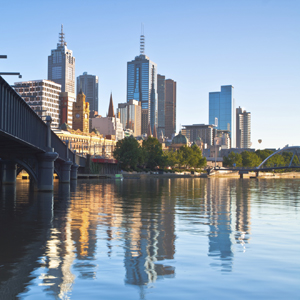 The principal of a suburban Melbourne law firm has been caught on tape requesting sex from a female graduate no less than 78 times and ordered to pay $100,000 in compensation.
A decision of the Victorian Civil and Administrative Tribunal (VCAT) has revealed that a principal, who can't be named, sexually harassed a 50-year-old woman who sought a placement at the firm to complete her practical legal training.
The principal terminated the unidentified woman's employment 50 days into the 80-day work placement due to "irregularities". Subsequently, the woman complained to the Victorian Equal Opportunity and Human Rights Commission and the Legal Services Commissioner about 14 incidents of sexual harassment, 11 of which were upheld by the VCAT.
VCAT president Justice Greg Garde said the incidents of sexual harassment, which began early into the placement, culminated in a "serious and extreme incident" on the 4 July 2011, when the woman was covertly filmed by the principal.
The audio and video footage was used in evidence and a transcript of the exchange between the woman and the principal included in the decision. The transcript revealed the principal pressed the female graduate for sex no less than 78 times, which the woman repeatedly refused.
On a separate occasion the principal is said to have tried forcibly to put his hand down the female graduate's top. He is also said to have locked the office door and in a low voice said to the woman: "I so want to f*** you. I want to touch your boobs and feel your nipples, I want to taste them. I want to f*** you, please let me f*** you", the court heard.
Garde ruled that the Equal Opportunity Act 1995 had been violated as a reasonable person would have found the victim was offended, humiliated and intimidated by the principal's conduct. Garde also accepted the testimony of psychologists who stated that the woman was suffering from post traumatic stress disorder and extreme levels of depression, and awarded $100,000 in damages.
The decision also stated that the victim had more than 23 years' experience as a legal secretary at a leading city law firm in Melbourne, where she originally met the principal, who was a paralegal at the time.