Meeting in-house lawyers outside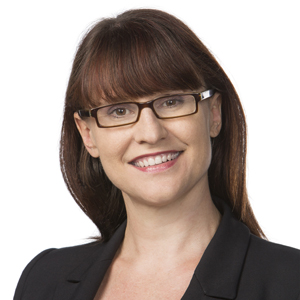 Six lawyers have set up a website that aims to bring female in-house lawyers closer together.
Launched in late March, the Women In-House website is the brainchild of six in-house lawyers who had difficulty meeting corporate legal colleagues to share experiences and bounce ideas off.
"You often only meet other female in-house lawyers very briefly through functions hosted by law firms or on the other side of transactions," said Katie Foat (pictured), one of the website's founders and a legal director with Transport Modellers Alliance in Sydney, when speaking to Lawyers Weekly. "You only get a very brief snapshot and don't get an opportunity to really meet and talk with them outside of that very brief window of opportunity."
The aim of the Women In-House website is to provide a forum for female in-house lawyers to meet in a more informal and relaxed environment.
Foat, a former senior in-house lawyer with the National Australia Bank (NAB) before commencing her current role last month, said that the nascent organisation was seeking to reflect the concerns of female in-house lawyers at a time when the legal function within corporate Australia is facing a multitude of challenges.
"We all often use the same external advisors, we manage similar budget constraints, so there is a lot we can learn from each other," she said. "When it comes to industry presence there is an ability to share the challenges we face and to have a voice."
The six lawyers involved in launching the networking website all have extensive experience with large Australian and international organisations.
In addition to Amy Chu, a former colleague of Foat at NAB, the other founding members include American Express senior counsel and vice president (ANZ region) Bronwyn Carr, financial services specialist Hui Chen Hui, Maria Lambi and Nicole Parker.
Breaking bread
Women In-House aims to organise lunches every few months for registered members. The seating at such lunches would be highly targeted, so that guests could dine with in-house colleagues from similar industries or regions.
"All attendees would be provided with background information [on] the other attendees before they go to the lunch," said Foat. "Tables will be organised on the basis of women of the same seniority, women in the same industry or women in the same geographical area, depending on what they nominate.
"They will be able to network and workshop ideas together."
Foat said that special events featuring keynote speakers would be on the cards once the membership base had grown.
While Women In-House is ostensibly based in Sydney, chapters of the organisation will also be starting in Adelaide, Brisbane and Melbourne.