Competition watchdog defends access regulation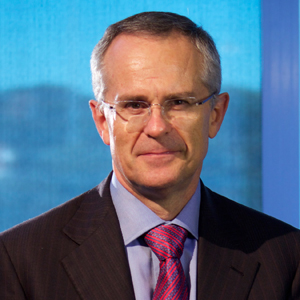 ACCC chairman Rod Sims had defended the Australian approach to access regulation at an event hosted by Gilbert + Tobin, despite arguments that the current regime is hindering economic performance._x000D_ _x000D_
ACCC chairman Rod Sims had defended the Australian approach to access regulation at an event hosted by Gilbert + Tobin, despite arguments that the current regime is hindering economic performance.
"On the whole, the Australian approach to access regulation has worked well," Sims (pictured) told an audience of legal professionals and media at the firm's Sydney office yesterday (18 April). He clarified that, in his view, the Australian approach is a combination of industry-specific regulation and general access under Part IIIA of the Competition and Consumer Act 2010.
According to Sims, Australia is facing more critical issues around appropriate levels of infrastructure investment for airports, roads and rail, which trump concerns about the impact of Part IIIA on infrastructure development.
"We see continual increasing prices for airports, while in some instances quality of service has fallen over a sustained period of time," he said. "There are also increasing concerns over congestion ... [which] raise concerns about whether certain airports are investing enough."
The Productivity Commission, which is currently reviewing the effectiveness of Part IIIA, is scheduled to publish a draft report in May.
Sims also argued that industry-specific regulation still has a place in the National Access Regime being considered by the Productivity Commission.
He said the argument that all industries should be regulated by Part IIIA "makes no sense" because, in circumstances like the Pilbara Railways matter, the general regime can be a more costly, complex and time-consuming path to access.
"The High Court in its recent Pilbara decision found that a 'privately profitable' test should apply. [This] has the potential to lead to adverse impacts on economy-wide efficiency and competition, for example, the restriction or foreclosure of competition in markets reliant on access to bottleneck infrastructure or, on the other hand, socially wasteful duplication of infrastructure facilities."
Stephen King, Professor of Economics at Monash University and a panellist at the event, argued that access regulation is "distorting private decision making with no economic benefit".
"If there's no economic benefit it shouldn't be there," he said.
Sims responded by stating there is an efficiency argument in favour of regulation, highlighting an undertaking by the ACCC to prevent wheat port operators, who also exported wheat, to foreclose their ports to competitors.
He conceded, however, to problems with some reforms in the telecommunications industry in the 1980s and 1990s, including the structural separation of Telecom's copper network from its retail activities. But, he added, competition has not been constrained in either the telecommunications or electricity sector.
"Despite many refinements and frustrations, the telecommunications access regime has seen significant competition introduced and large consumer benefit," he said. "[In the electricity sector], access to poles and wires has not constrained competition."