Harmers in firing line over legal costs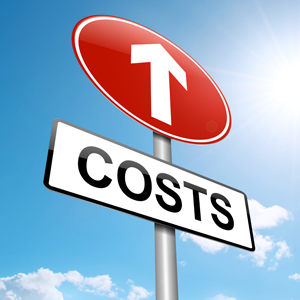 The Federal Court has scolded Harmers Workplace Lawyers for acting in its own financial interests after the firm's client in a sexual harassment case was ordered to pay legal costs that could leave her financially devastated.
Rebecca Richardson, who was represented by Harmers, faces a legal bill running into the hundreds of thousands of dollars, despite her having won a sexual harassment suit against her former employer, software company Oracle.
Last week (19 April), the Federal Court ordered Richardson to pay the bulk of her own legal costs, which, on 21 December 2011, had reached $224,475.80 [excl GST]. She was also found liable for a high proportion of Oracle's legal bill.
"The final outcome of these proceedings, in financial terms at least, will probably be devastating for Ms Richardson both financially and personally," Justice Robert Buchanan stated in his judgment.
The judge criticised Harmers for the legal costs incurred following the rejection in 2011 of an $85,000 joint settlement offer from Oracle and the employee accused of sexually harassing Richardson, Randol Tucker.
"At this point, whatever the merits of Ms Richardson's claims, the proceedings would have been conducted solely for the financial benefit of her lawyers," stated Buchanan.
A Harmers spokesperson told Lawyers Weekly that the judge's comments were "based on an assumption without complete knowledge of the arrangements between ourselves and our client".
"We were never asked as to the complete nature of those arrangements," said the spokesperson, adding that Harmers often subsidises what it deems to be "deserving cases".
In a statement today (26 April), Richardson said: "Harmers has been incredibly supportive ... that support has been legal, emotional and, importantly, the financial arrangements concerning my legal fees."
Harmers confirmed that it will appeal both the main decision of the judge and the costs decision. The judge's comments pertaining to legal fees and financial arrangements between Harmers and Richardson will be a specific ground of appeal.
Buchanan's costs decision was based on rules under the Federal Court Rules 2011, which came into effect on 1 August 2011. The rules state that if an offer is made and not accepted, and the judgment is less favourable than the terms of the offer, then the applicant is not entitled to any costs after 11am on the second business day after the offer was served; and the respondent is entitled to an order that the applicant pay the respondent's costs after that time on an indemnity basis.
In February, after finding Richardson was harassed by Tucker, the Federal Court ordered Oracle to pay $18,000 in damages. But, as the amount was less than what she could have got if she settled, Oracle and Tucker are entitled to costs on an indemnity basis.
This is the second time in a matter of months that Harmers has been criticised by a judge of the Federal Court. Justice Steven Rares slammed firm founder Michael Harmer in December for including "scandalous and irrelevant" allegations in a sexual harassment case against former parliamentary speaker Peter Slipper.
Harmer has requested leave to appeal the adverse findings made against him personally in the Slipper judgment.