M&A confidence boost a small win for firms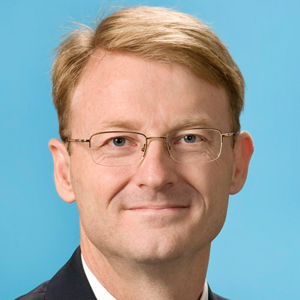 M&A activity will improve steadily in 2013, but lawyers will have to wait until later in the year to benefit from the upturn, according to the head of Ernst & Young's transaction advisory practice for Oceania.
Ernst & Young's biannual Capital Confidence Barometer, which was released today (29 April), has revealed that 70 per cent of Australian and New Zealand companies believe that local deal volumes will be higher this year. This reflects broader economic optimism in the region, with 90 per cent of companies claiming the local economy is stable or improving.
Graeme Browning (pictured), Ernst & Young's transaction advisory services leader for Oceania, told Lawyers Weekly that, while the survey suggests the M&A slump is over, it will take several months before firms are called in on transactions. Even then, the increase in deal flow will be modest.
"For lawyers to benefit, the sentiment needs to translate into companies actually doing transactions," he said. "That will happen but it will build over the course of the year."
Around 1600 global executives were surveyed in February and March on a range of indicators of corporate confidence, including economic growth, corporate earnings and market stability. Despite a boost in confidence, the results reveal that actual acquisition intentions are lagging, with only 24 per cent of respondents saying they expect to acquire in the next 12 months.
"The tough past few years have made many corporates cautious, despite the improving sentiment, and this is slowing the pace of deals," said Browning, who added that companies may be waiting until after the federal election in September before embarking on major transactions.
The survey also suggests a rise in intentions to divest assets. Browning claimed divestment activity will be most noticeable in the resources sector, as large mining companies sell non-core assets. He predicted that smaller companies would be the main buyers of these assets.
When asked if the mining boom was over, Browning said overall investment in the sector has definitely peaked. He maintained, however, that demand for resources will remain strong for some time.
Browning also anticipates that deal activity will improve in the retail sector, spurred by increased consumer spending and infrastructure, with super-fund investment and government asset sales playing a key role.
A recent report by Mergermarket echoed Browning's optimism regarding the mining sector.
According to the Mergermarket Energy, Mining & Utilities Asia-Pacific M&A Round-up, Australia has had "an exciting number of live M&A situations" since the start of 2013. Australia had the highest number of M&A transactions in the region, along with China, with both countries announcing 10 deals this year.
Overall, the Asia-Pacific was responsible for $US21 billion in energy, mining and utilities deals, which accounted for 24.3 per cent of the total M&A transactions in the region.
Mining acquisitions made up 23 deals worth $US6.8 billion.
King & Woods Mallesons topped the Legal Advisor League Table after advising four of the top 10 transactions in the sector, with a total mandate of eight deals worth $US9.2 billion. Linklaters and Herbert Smith Freehills took second and third place, respectively.