Foreign counsel must learn privilege rules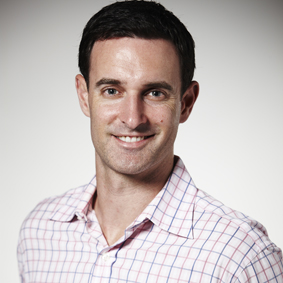 A recent dispute has confirmed that legal professional privilege does apply to advice given by foreign in-house lawyers, but they must be made aware of the conditions for protection._x000D_
A recent dispute has confirmed that legal professional privilege does apply to advice given by foreign in-house lawyers, but they must be made aware of the conditions for protection.
The Queensland Supreme Court found that legal professional privilege may attach to communications made by an in-house lawyer who is a qualified lawyer admitted to practice in an overseas jurisdiction.
"It's clarifying to some extent what was already known and in particular affirming the judgement of the Ritz Hotel case," said ACLA's national vice-president, and the general counsel of Bauer Media (formerly ACP Magazines), Adrian Goss (pictured).
Mining joint-venture parties Aquila Coal and Bowen Central Coal locked horns over more than 15 documents containing email communications between the defendant, Bowen, and its in-house legal advisors in Australia and the US.
Aquila claimed the communications were disclosable because they involved an American general counsel and his team, but the judge found against Aquila in late March.
Toby Boys, a partner in Holding Redlich's Brisbane office, said while the decision gives comfort to Australian lawyers and clients who have American counterparts, it highlights that foreign lawyers need to be made aware of the requirements to be able to maintain privilege in Australia.
"Privilege can be easily waived and therefore lost in Australia," said Boys.
"Lawyers could be exposed to negligence claims if they waive legal professional privilege inadvertently or without instructions to do."
Legal professional privilege will also not attach if the communication is not confidential.
"If US lawyers go sending it to other parties who are not part of the client team … or quoting or referring to the advice in other documents, then that might mean privilege is lost," said Boys, adding that the convention in Australia is to mark documents to signal privilege is claimed in them.
Privilege also only attaches to communications made for the dominant purpose of giving legal advice or in connection with litigation. Communications about commercial matters or other non-legal matters are not covered by privilege.
"Particularly with in-house counsel, they need to be cautious where they're wearing two hats: a commercial hat as well as a legal hat," said Goss.
It can be difficult to work out what the dominant purpose of a communication is, but courts will examine individual documents and look at the reasons why it was requested and given.
"It's not just what the recipient of the communication intended it to be for; it's what the objective intention of it was," said Boys.
Under scrutiny
Legal professional privilege is a fundamental common law right intended to protect communications between a lawyer and a client in the interests of justice.
It has been tested a number of times in the last two years and constant court scrutiny and publicity has made in-house counsel acutely aware of the issues, said Goss.
But in an increasingly globalised commercial world, where legal advice is provided in a multi-jurisdictional way, both foreign and Australian in-house lawyers would benefit from further clarification on the rules around privilege, said Goss.
"There's a relevance to Australia's competitive presence in the region: can companies be confident that a head office based in Australia is able to receive advice from lawyers based throughout Southeast Asia and that will be privileged?" he said.
"Courts have taken slightly varying approaches and a more certain and persistent confirmation of the ability of in-house lawyers to rely on privilege would be beneficial to business."