Trio launch new Melbourne boutique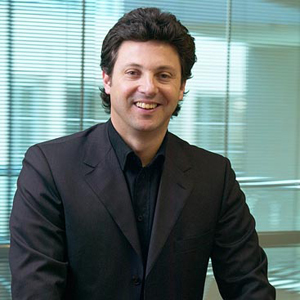 Three Melbourne heavyweights in the areas of property, commercial law and disputes have come together to form a new law firm.
Henry Kalus (pictured) and Jonathan Kenny, formerly principals of Kalus Kenny, which they formed in 1993, have joined forces with Sven Burchartz, the former managing principal of M+K Lawyers, to form Kalus Kenny Intelex (KKI).
"We looked 18 months ago to add somebody to our advisory board with recent larger firm experience," Henry Kalus explained to Lawyers Weekly.
"We'd been cocooned for some time in our environment ... we wanted someone with current experience in larger firms [on our board] ... so we identified Sven."
Burchartz, who had at that point already left his managing partner position at M+K, spent 18 months sitting on the Kalus Kenny board, while at the same time he opened his own law advisory firm, Burchartz Intelex.
"We got along so well and [were so in sync with our ideas of how a law practice should be] that we decided towards the end of last year that we would bring our firms together," explained Kalus, "And the merger took place on 1 March."
The integrated firm, which Kalus said is focused on the areas of property, commercial law and dispute resolution, now has 35 staff, including 16 lawyers and paralegal staff.
"Having a third [managing] partner enables us to move forward. We've always wanted to be able to get the big-ticket work and that means you have to be ready for it and that means you might have to have more staff than you might absolutely need at any point in time ... so we will be adding a few more high-quality lawyers to the practice."
However, while Kalus said that an outpost in Byron Bay would "fit the culture of the practice", he doesn't see the firm expanding outside of Melbourne.
"I'm not sure that I see the point in that; I think we're going to focus on becoming as strong as we can become in Melbourne and really focus on that and not be distracted by an interstate association.
"I can see us becoming a 45 to 50 [personnel] firm, but I think in order to maintain the qualities we think are important ... we wouldn't want to be bigger than that."
Different priorities
Kalus said the difference between his firm and larger law firms is its focus on "qualitative issues" rather than getting "too hung up about money".
"We don't want to just process legal work and charge hourly rates; we want to get to understand our clients ... and get to know them ... and try to be truly valuable advisors to them."
Kalus said that while the firm does still use billable units, they also offer alternatives and have some clients on retainers.
"I tell my staff, none of us here have a god-given right to charge hundreds of dollars an hour for every minute, every hour of our time; what we always say is 'have we been valuable to the client?' and we should charge appropriately."
Kalus added that staff from top-tier firms found the culture at KKI quite different.
"Lawyers who have been well trained in larger firms, but haven't been there so long that the culture of large firms is embedded in them, are the ones who have worked well here.
"We're more about hand-holding clients and looking after them than perhaps in the larger firms, where I think there's a confused focus between achieving your targets and getting the job done."
Kalus added that the management of the new firm would be split equally between the three managing partners.
"We share the responsibilities ... a lot of decisions are made over a glass of scotch in the evenings."