Firm head tells ASIC to butt out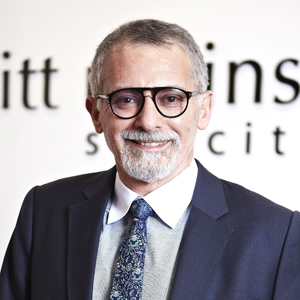 The principal of Levitt Robinson has said it is inappropriate for the corporate watchdog to launch an appeal against an $82.5 million settlement between former Storm Financial clients and Macquarie Bank.
ASIC is appealing the deal that would pay around 315 investors represented by the firm a 42 per cent return on their losses, taking into account a 35 per cent funder's premium for their part in bankrolling the class action. Plaintiffs who did not financially contribute would receive a 17.6 per cent return.
The appeal questions whether the premium amounts to an unfair advantage to a small percentage of group members at the expense of the majority.
Stewart Levitt (pictured) told Lawyers Weekly that ASIC's appeal is interfering with a freely-negotiated agreement that has been approved by the Federal Court. On the question of the premium's fairness, Levitt pointed out that litigation funders have previously recovered premiums as high as 40 per cent.
Last year, litigation funder IMF Australia recovered a 40 per cent ($60 million) cut of the $150 million that went to Maurice Blackburn clients in its class action against Centro.
"ASIC doesn't second-guess third party litigation funders taking 40 per cent off the top," said Levitt.
He added, however, that a 35 per cent premium isn't necessarily "an appropriate figure going forward".
While ASIC would not comment on whether or not it supports a funder's premium in principle, a spokesperson told Lawyers Weekly that, in this case, the regulator is simply concerned with the division of the settlement sum and whether those who opted out of financing the proceedings were given enough notice that there would be a funder's premium.
"The fairness question relates to allocation and associated issues, not to the size of the aggregate settlement figure," said the spokesperson.
The Brisbane silk who was briefed by Levitt Robinson told Lawyers Weekly last week (21 May) that ASIC's objections to the 35 per cent premium were not "unduly aggressive".
"It was proper action for ASIC to take," said Douglas Campbell SC. "I think ASIC took a view that their duty as a public authority was to ensure the best interests of the group members."
In a statement on Friday (24 May), ASIC deputy chairman Peter Kell said: "Settlement of a class action should be undertaken in the interests of the class action group as a whole."