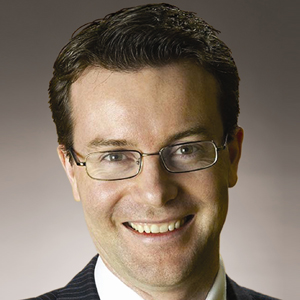 Allegations of bid-rigging and misleading conduct during M&A deals are set to rise, an M&A partner at Corrs Chambers Westgarth has claimed in the wake of the Bradken decision.
Jonathan Farrer (pictured) told Lawyers Weekly that more companies will consider anti-trust legal action in the context of M&A transactions following the recent Federal Court decision against Australian mining consumables company Bradken.
The judgment, handed down in March, found that Bradken had breached new cartel provisions under the Competition and Consumer Act after it did not bid for a competitor, Norcast Wear Solutions (NWS), but, rather, entered into an arrangement with a US-based private equity firm that did bid for NWS and onsold the company to Bradken at a $22 million premium.
Bradken was also found to have engaged in misleading and deceptive conduct during the sale process by remaining silent about its relationship with the US firm and the bidding arrangement.
Even though Farrer said the findings were "harsh" given Bradken wasn't in direct contact with NWS, he believes the decision could prompt an increase in bid-rigging and misleading or deceptive conduct claims.
"This case provides more comfort for companies [who suspect a breach of the Act] that they may have a case; they may be more prepared to take legal action than if there was a different outcome or the judge decided differently on a narrower basis."
Farrer claimed the judge's broad interpretation of the provisions could prove challenging for lawyers. But, he added, the outcome of two ongoing Federal Court cases that involve allegations of misleading or deceptive conduct in billion-dollar M&A deals will help to clarify the parameters of the rules.
The Bradken decision is also, according to Farrer, an example of how casual communications and emails can be used as evidence against a bidder.
"[Companies are realising] it can be flippant, fairly short emails between colleagues which are later picked up and used in court," he said, highlighting another case in the US that used casual emails in evidence against 10 high-profile private equity firms.
M&A deals are also magnets for scrutiny due to their size and protracted negotiations, said Farrer, who encouraged lawyers to advise clients that the risk of facing litigation for misleading or deceptive conduct in an M&A transaction can be higher than your average deal.
"There is usually significant interaction between potential bidders and vendors' advisors during [a M&A deal], which provides a reasonable window for people to potentially make statements or take actions that could be perceived as misleading or deceptive," he said.