Pro bono praise for arty lawyers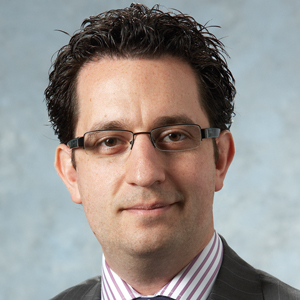 Thirty lawyers from across Australia were recognised for their contribution to the Arts at this year's Arts Law Pro Bono Awards.
K&L Gates IP partner Jonathan Feder (pictured) was the recipient of the Arts Community Award and joined 29 other lawyers who were recognised for their pro bono work for the Arts at a ceremony in Sydney last month (29 May).
Justice Margaret Beazley, president of the NSW Court of Appeal and president of the Arts Law Centre of Australia (ALCA) presented the awards on the night.
Speaking with Lawyers Weekly, Feder joked that litigation can be a lot like a theatre performance. He added, however, that it is not just lawyers with a theatrical streak that appreciate and contribute to the Arts.
"I have found in intellectual property, both in practice and the Bar, there are many lawyers and barristers who are great supporters of the Arts, whether it is visual arts, theatre, opera or ballet," he said.
Feder was recognised by ALCA for his work as a board member of the Melbourne Theatre Company (MTC). Since joining the board in 2010, he has donated his services in what MTC executive director Virginia Lovett described as "a variety of valuable and crucial ways", including giving advice on legal matters, administration and governance issues.
Feder said he has also brought commercial acumen, which he has accrued as the head of the Melbourne-based syndicate of investors called Two Left Feet, to his board role. The syndicate funds large theatrical productions in cities all over the world, including New York and London.
"We did well financially out of those productions, so I guess [advising the Board of the MTC] was my way of giving back to the not-for-profit sector the knowledge I've obtained by being a part of these large productions, as well as my legal knowledge as an IP commercial lawyer," he added.
He described his work at Two Left Feet as "his other life", but admitted that it has assisted his IP practice at K&L Gates.
"[Two Left Feet] allows you to get a good flavour and understanding of what clients in that Arts space want to achieve on the legal side," he said.
The other 2013 Award winners are:
Joel Barrett (Allens)
Melanie Bouton (Herbert Smith Freehills)
Elizabeth Burrows (Influence Legal)
Chris Chow (Chris Chow Creative Lawyers)
Stephen Digby (Digby Law)
Jamie Doran (Clayton Utz)
Stephanie Faulkner (Wrays Lawyers)
Rebekah Gay (Shelston IP Lawyers)
Katherine Giles (ABC Legal Services)
Julia Godfrey (DLA Piper Australia)
Emily Hawcroft (Minter Ellison)
Julian Hewitt (Media Arts Lawyers)
Brendan Hoffman (Gadens Lawyers)
Luke Holmes (DLA Piper Australia)
Raena Lea-Shannon (Entertainment Media Technology)
Harold Littler (McKays Solicitors)
Jose Perez (Perez Varela Lawyers)
Stephanie Majteles (Rio Tinto)
Ian Robertson (Holding Redlich)
Melissa Sanghera (Herbert Smith Freehills)
Darren Sanicki (GI & Sanicki Lawyers)
Tiffany Stephenson (Department of Defence)
Jeremy Storer (Storers Legal)
Michael Tucak (Creative Legal)
David Vodicka (Media Arts Lawyers)
Jodie Wauchope (Gadens Lawyers)
Clare Young (Allens)
Tony Joyner, Rene Steffaniti and Matt O'Leary (Herbert Smith Freehills)
Nicholas Linke (Fisher Jeffries)