'No need' for NBN compo fund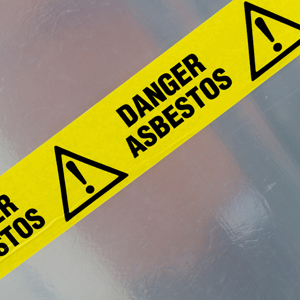 An asbestos law expert has praised Comcare as a model litigant and dismissed suggestions the Government or Telstra should set up a compensation fund for people exposed to asbestos during the National Broadband Network (NBN) rollout.
Maurice Blackburn principal Theodora Ahilas said Comcare was "fantastic" at dealing with its liabilities when it came to asbestos exposure.
"They've got a compensation scheme set up within Comcare to look after people with asbestos [exposure], so setting up a [Government] fund is just more work; it's not necessary," she said.
"I don't think the Government is going to obfuscate [its] liability; we're not talking about James Hardie," she said.
Telstra has been criticised by workplace relations minister Bill Shorten, who said the company and its sub-contractors did not move quick enough to take the concerns of residents seriously.
Ahilas, however, said she thought Telstra had been "very transparent and proactive" in dealing with the issue.
"I think they got on the front foot. They really don't have a choice; there would have been public outcry if they dealt with it in any other way," she said.
Big Brother registry
There have been 30 new inquiries, mostly from concerned residents, to Maurice Blackburn's National Asbestos Register since the public became aware of the NBN asbestos risk.
On 7 June the Government launched its own national register for people concerned they may have been exposed to the deadly material. 
Ahilas said people could register on both lists if they were concerned, but said she thought some would avoid the Government's version out of suspicion.
"It does have a bit of a 'Big Brother' feel about it; some people may be anxious and [untrusting] about it and may choose to do it privately," she said, adding that she applauds the Government's initiative in setting up a register.
"It's important for knowing the epidemiology of exposure so that they can do something about it," she said.
The latency period for the deadly asbestos cancer mesothelioma can be anywhere between 20 and 60 years, so registering temporaneous exposure is important.
"You may remember [being exposed during the NBN rollout] because it's such a live issue, but you're not going to remember the minuter details of that exposure," said Ahilas.
"If you start a personal injury claim today, you won't succeed because there is no damage [yet] unless you [have a] psychiatric claim, but again that has to be assessed in law. Being anxious about it doesn't bring it home in terms of damage."