New Minters chair not ruling out merger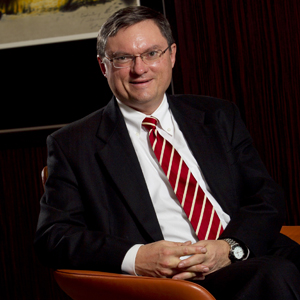 The new chairman of Minter Ellison has said he hasn't ruled out the possibility of the firm entering a merger in the future.
"We don't rule anything out," Minters' new chairman Bruce Cowley told Lawyers Weekly, "For those firms that have entered into [merger] arrangements, they've been through some pretty challenging times; so for us it's been interesting to sit back and see what's happening in the legal world.
"We would certainly keep it on our agenda and we certainly wouldn't rule [a merger] out."
Cowley took over the chairman position from Russell Miller on 1 July; Miller had held the role for four years and has now returned to practise as a member of the firm's Australasian competition group.
"[Russell] has left really big shoes to fill," said Cowley, "What I'm hoping is to build on Russell's good work ... there's a lot of challenges facing us.
"The legal profession is becoming more and more competitive ... not just for work but for legal talent," he said, while adding that he thinks Minters has done well attracting talent to the firm.
The Brisbane-based partner said one of the challenges the profession faces is lawyers maintaining their role as professionals, and he underlined the duties and responsibilities lawyers have.
"I think it can be very easy for a person to get dragged into being just another member of the business community and potentially forgetting about [those] special duties and responsibilities," he said, "For me, ensuring that we continue to maintain those responsibilities ... in the profession is important."
The corporate specialist has been with Minters, where he started out as an articled clerk, for 32 years, and said the biggest change he has seen in that time is the increased competition and internationalisation in the legal market.
"I think it's good for clients, good for everyone, that firms are so competitive [now]," he added.
Bat man
While Cowley is busy, balancing his work in Minters with sitting on the boards of a number of external organisations, he still finds time for his greatest love – cricket. He revealed to Lawyers Weekly that he is even setting up his own cricket website.
"I'm a bit of a cricket fanatic ... I've collected a lot of cricket memorabilia over the years ... and my wife [said] I'd far too much of it in the house, so it started with the idea that I'd sell my cricket memorabilia on the internet, but I like the idea of blogging and writing a bit about cricket as well."
In his role as chairman, Cowley will be responsible for leading the 12-person Minters board in "creating the strategic vision of the firm" during his two-year term, but he also said he hopes to continue practising.
"It depends how much time the chairman role takes," he added, "I love practising the law and I certainly very much intend to [continue]."