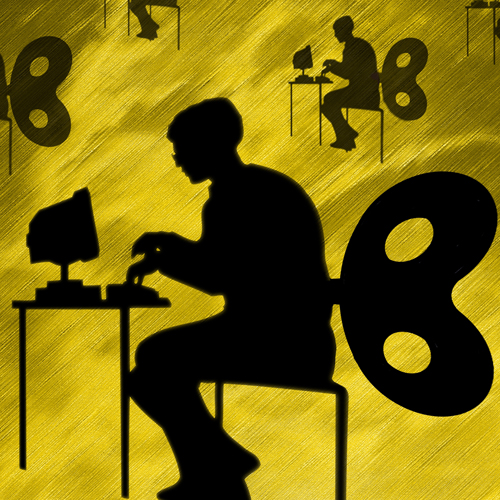 The Australian Law Students' Association is questioning the content of law degrees in light of the rise of legal process outsourcing in the Australian market.
The Australian Law Students' Association (ALSA) is questioning the content of law degrees in light of the rise of legal process outsourcing (LPO) in the Australian market.
Legal work that is now frequently outsourced, such as document review, legal research, and advice, pleading and brief preparation, has traditionally been done by law graduates or paralegals.
ALSA president Corinne O'Sullivan said the rise in LPO is at the expense of paralegal and graduate recruitment and means law degrees must prepare students for a faster transition to higher-level legal work.
"They should really be having much more practical aspects while you're at uni as opposed to just the theory aspect. Some universities are moving in that direction but it's not common practice in Australia at the moment - as it is becoming in America," said O'Sullivan.
The competition for graduate positions is fierce already, with major Australian firms routinely receiving 30 to 50 applications for every graduate position offered.
It has been argued that law degrees are marketed as generalist degrees designed to open doors to a multitude of careers, but a recent empirical study at Monash University showed that 97 per cent of students expected to practise in the legal industry following graduation.
"If [firms] aren't using students and graduates for that [low-level legal] work at the start, it's very hard for them to move up the ranks later on. They can't just enter the profession as mid or high-level solicitors," said ALSA vice-president (education) Molly Snaith, adding that she is sympathetic to the current market conditions, which have seen legal service providers switch to lower-cost LPOs.
"The market is changing quicker than the degree is changing at the moment."
In late 2011, King & Wood Mallesons announced it could save its clients between 30 and 50 per cent on lower-end legal work due to a new agreement with LPO provider Integreon. A number of US and UK firms that have recently entered the Australian market already have pre-existing LPO agreements in place.
"It's hard to say that education systems should change every time the market changes because the market's volatile, but I think there's a pretty definite situation in play where you can see law students aren't necessarily prepared for work conditions," said O'Sullivan, adding that law students should not offer, or have to, work for free.
"[Law firms] should recognise the value of investing in graduates … giving them loyalty to a firm or a company or a position is much better from a HR perspective for retaining employment later down the line," said O'Sullivan.
Snaith said specific post-graduate degrees, like Juris Doctor programs, should be better structured and utilised.
 "The problem with practical legal training is that you have to pay for it yourself or get a firm to sponsor you, but if you're not [going to be] hired in the first place it's harder to justify accessing that," said Snaith.
More thinking needed
Despite potential "widespread and drastic" ramifications to law student job prospects, an ALSA position paper released on Saturday (6 July) revealed there has been relatively little scrutiny of LPO within the Australian legal market.
Common concerns about LPO, cited in the ALSA paper, included the threat to security and confidentiality, the quality of work, given it is being performed by practitioners who may be unfamiliar with the Australian legal jurisdiction, and law firms being tied to the success or failure of an external company.
Phil Greenwood SC, a barrister at Eleven Wentworth Chambers in Sydney, said more critical thinking is needed about the actual task that is outsourced.
"I'm told the accuracy rates [of LPO providers] are very good, and it saves a lot of money, but the question is, is the task the right task in first place?" he said, adding that he is sometimes sent thousands of pages of material by paralegals who "dump them in a database" and say 'there's all the documents in the case'.
"I don't want that. That's just very expensive for clients; [for me] to then go through 30,000 documents."
Greenwood said that more thought and communication among lawyers and clients, earlier in the case, about what material is relevant and really required, would be lead to greater efficiencies.