ILH to make non-legal acquisitions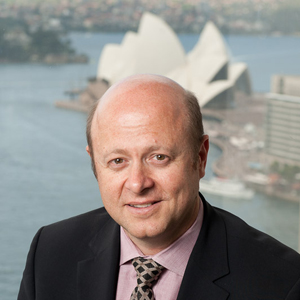 The head of ILH Group Limited, the parent company of Rockwell Olivier, insists that law firms are still the core business despite its impending $9.25 million purchase of two financial advisory firms.
ASX-listed company ILH has inked an agreement, subject to shareholder approval of the issue of shares, to acquire corporate advisory and wealth management company Capricorn Investment Partners Limited and Victoria-based financial planning boutique The Pentad Group. The deal is due to complete in September.
Speaking with Lawyers Weekly, ILH managing director and chief executive Graeme Fowler (pictured) said ILH is not moving away from its legal roots.
"Legal business remains our core business and our core focus," he said, adding that the firm's acquisition strategy hinges on supporting the legal arm of ILH.
Fowler explained that the deal is expected to send work and client referrals to ILH's legal division.
"The idea is taking on a couple of strong business units to complement our legal business strategy," he added.
When asked about recent disruptions at Rockwell Olivier, including the sudden departure of the firm's Perth CEO this week, Fowler said: "We're always looking at ways to develop the business, people come and people go, it's not a story."
Lawyers Weekly exclusively reported yesterday (30 July) that Mark Hemery had resigned as the head of Rockwell Olivier's Perth office after just nine months in the role. Earlier this month, Lawyers Weekly also broke the story that Rockwell Olivier had dropped 11 employees from its Perth office, including the head of the firm's insurance practice, on or just prior to 30 June.
Speaking to Lawyers Weekly at the time, Rockwell Olivier's managing principal in Perth, Brendan Taylor, said the firm's insurance, liquor & hospitality and wills & estate planning practices had been affected by a "restructuring".