PNG asylum deal falls short of rule of law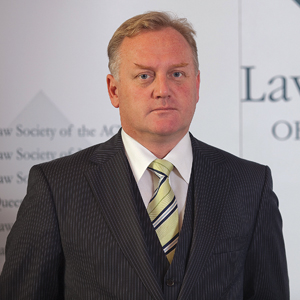 The Law Council of Australia (LCA) and the Commonwealth Lawyers Association (CLA) have criticised the lack of appeal rights for asylum seekers under the Government's new Regional Settlement Arrangement._x000D_
The Law Council of Australia (LCA) and the Commonwealth Lawyers Association (CLA) have criticised the lack of appeal rights for asylum seekers under the Government's new Regional Settlement Arrangement.
The existing processing framework in Papua New Guinea does not reflect rule of law principles because of the current absence of appeal rights, said LCA president Michael Colbran QC.
"[An appeal] mechanism was a recommendation of the Government's own Expert Panel on this issue," said Colbran, adding that there is a continued lack of clarity about the processing framework's conformity to Australia's obligations under the Refugee Convention.
A recent report from the UN High Commissioner for Refugees' monitoring visit to Manus Island highlighted shortcomings in the applicable legal framework, as well as harsh physical conditions.
The LCA understands only a small number of officials having recently received training to undertake the processing of the asylum seekers currently detained.
"The rule of law requires that everyone should have access to a lawyer to establish and defend their rights and that the Government should provide such access where an individual does not have the necessary means.
"There are reports that only one firm of lawyers and migration agents will be providing this service and this will clearly not be adequate if the numbers of asylum seekers in PNG increase," said Colbran.
The first group of asylum seekers, 40 mainly Iranian and Afghan single men, flew from Christmas Island to Manus Island, landing yesterday morning (1 August). Large tents capable of sleeping 30 people are reportedly being assembled, along with industrial-sized kitchens.
The new 'hardline' policy, announced by the Rudd Government on 19 July, denies asylum seeker boat arrivals entry to Australia and sends them to PNG for processing and potential resettlement there.
"It has to be grossly inconsistent with the UN Refugee Convention. Australia would be better to tear it up than to act in this way," said the president of the CLA, Alex Ward (pictured), citing the Government's Smartraveller website, which recommends a "high degree of caution in PNG because of high levels of serious crime" targeting foreigners.
"So you don't want [asylum seekers] to die at sea but you want to send them into a place where you know they'll be then liable to gang rape or abuse of that nature?"
Ward was highly critical of both sides of Australian politics for politicising the issue of asylum seekers coming to Australia via boat.
"This is madness. These are the people who are seeking our assistance, that we said could do so, because of what happened in World War II when everyone was appalled," he said.
Lawyers have acknowledged that the Government's changes to the Migration Act, to repeal a provision central to the High Court decision against the Malaysian Solution, may make it difficult to successfully challenge the PNG agreement.
Unlike Malaysia, PNG is a party to the 1951 UN Refugees Convention, but there is no regional human rights infrastructure or other mechanisms in place to ensure basic common standards for processing and protection will be met in the region.
For these reasons, Colbran said the LCA would urgently seek advice from the Prime Minister and the Attorney-General on how the arrangement complies with Australia's international obligations.