Rinehart judgment a small win for journalists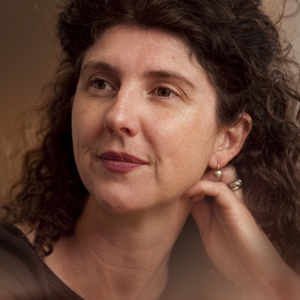 Journalists notched up a win when shield laws were used against Gina Rinehart this week, but a media expert has warned that it will take a body of case law before 'journalist's privilege' has a solid legal backing.
Justine Munsie (pictured), a partner at Sydney-based firm Addisons, told Lawyers Weekly that Rinehart's failed bid to force a Perth journalist to reveal his confidential sources may have been high profile, but it does not provide general legal principles to support 'journalist's privilege'.
The application of shield laws still relies heavily on judicial discretion, she explained. "We can't draw any great principles from this particular situation ... the legislation makes it clear it's always a balancing exercise to be performed by the judge."
Corrs Chambers Westgarth represented Rinehart in the matter. Lavan Legal acted for West Australian Newspapers and journalist Stephen Wayne Pennells.
In the judgment handed down on Tuesday (6 August), WA Supreme Court judge Janine Pritchard ruled that disclosing the sources would require Pennells to breach a fundamental ethical obligation.
Speaking more generally, Pritchard said there was a strong public interest in the communication of factors and opinions to the public by the news media and in its ability to access sources of facts.
"The presumptive right to the protection ... should not be departed from lightly, and only after a careful weighing up of the competing considerations," she added.
Last year, Rinehart subpoenaed Pennells to reveal sources used in articles for The West Australian. Rinehart argued that the information was needed as evidence in a private arbitration hearing she was involved with in NSW, but Pennells declined, citing the professional ethics of journalists to keep sources confidential.
According to Munsie, the judgment is a positive, well-considered finding in favour of protecting journalists' confidences. While it is not binding on interstate courts, she said the decision could prompt Queensland, Northern Territory and South Australia to enact shield laws.
"It's high-profile cases like this that can act as an impetus and give those states a reason to consider why they are not protecting their journalists in a similar way," she said.
Currently, the ACT, NSW, Victoria and WA are the only states that have specific shield laws.
Munsie said she supports a national approach to the legislation in order to prevent "forum shopping".
"Where there are differences in the law [forum shopping] is always a risk and it would be preferable ... if each state developed uniform legislation," she said, citing the defamation laws as an example of a successful national rollout of legislation.