Time-billing making lawyers anti-social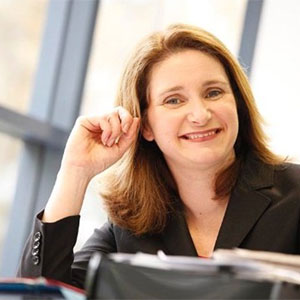 The billable hour is the main obstacle to widespread uptake of social media in the legal profession, according to Rockwell Olivier's marketing and business development manager.
Speaking with Lawyers Weekly 12 months into her role at Rockwell Olivier, Vivienne Storey (pictured) said her greatest challenge is convincing lawyers to invest potentially billable time into social media.
"[Lawyers'] biggest concern is time, not what to post," she said. "You have to demonstrate that [social media] is worth doing."
The champions of social media at Rockwell Olivier are lawyers who recognise its potential to attract and retain clients, improve brand awareness and provide networking opportunities, according to Storey.
Interestingly, "the converted" are not always from the tech-savvy younger generation, she added.
"It is not specific to age or service area," she said, revealing that Rockwell Olivier's managing principal in Sydney, Peter Bobbin, is one of the firm's most regular tweeters.
 "Once they're used to it then it's not such a big leap to Twitter and Facebook."
Prior to her current role at Rockwell Olivier, Storey was the general manager at BlandsLaw, a Sydney-based employment law boutique that touts expertise in developing social media policies. She has also worked with a number of global corporates, including Deutsche Bank, ING Bank, Nestle, Phillip Morris and Deloitte.
Storey's latest project at Rockwell Olivier was rolling out staff training in LinkedIn and Twitter. She explained that LinkedIn was selected as the starting point due to its "professional nature".
"[LinkedIn] is a good way of getting a professional services organisation used to using social media," she said.
Her approach is supported by the findings of a recent Thomson Reuters survey, in which firms named LinkedIn and Twitter as the most acceptable social networks to use professionally.
Rockwell Olivier has three Twitter handles: Argyle Private by Rockwell Olivier, which targets referrers to the firm's private client practice, such as accountants and financial advisers; one that has an international flavour to support the firm's Pacific Legal Network arm, and a general Rockwell Olivier account.
Storey revealed that the targeted handles have a more engaged audience. The success, she said, is always providing relevant information, rather than forcing followers to trawl through a general firm feed for tweets that apply to them.
"You're always talking about something those people are all interested in," she said.
Engagement is the key, Storey continued, highlighting that many professional services firms tend to "only broadcast". A successful social media strategy is therefore measured by the quality of interaction, such as audience participation via retweets of comments, she added.