In-house counsel harnessing outsourcing power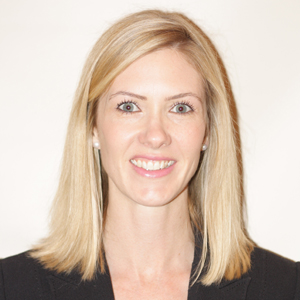 Lawyers Weekly has launched a survey that will lift the lid on what general counsels think about legal process outsourcing.
Lawyers Weekly has launched a survey that will lift the lid on what general counsels think about legal process outsourcing.
The first of its kind in Australia, the survey asks senior in-house lawyers whether they have links with legal process outsourcing (LPO) providers, and what role, if any, external law firms have played in the process.
"It's unlikely that organisations will ever blindly return to paying sky-high prices for legal services," said Kate Robinson (pictured), the account manager, legal services, with Integreon in Australia. "General counsels want costs to be aligned with value. High-end legal advice can carry a high cost, but it's also adding value.
However, completing routine tasks at high prices is not value."
The global LPO provider Integreon have partnered with Lawyers Weekly in rolling out the survey.
Integreon have 17 of the top 50 global brands as clients and all of the top 10 global investment banks.
In the legal space, most of the world's top 50 law firms have a relationship with Integreon, including King & Wood Mallesons.
"We are proud to partner with Lawyers Weekly on this first ever LPO survey for in-house counsel," said Robinson. "We eagerly await the results of the Survey, which will provide a great, independent benchmark. We want to learn more about the key drivers for organisations in terms of the provision of their legal service offering and who are the leading innovators."
The survey, available to be completed by senior in-house lawyers, is anonymous, and contains 20 specific questions [in addition to three introductory questions] that deal with LPO and other matters that affect in-house legal spend, such as the areas where external legal counsel is actively sought.
Let's chat
In late September, Lawyers Weekly and Integreon plan to jointly host a roundtable discussion that will look at the results of the survey.
The heads of legal from prominent Australian and international corporations in Australia will be invited to attend the discussion.
"Integreon sees the delivery of legal services as not being exclusively the domain of law firms, " said Robinson. She added that Integreon is dealing more and more directly with in-house organisations in addition to their stable of law firm clients.
Earlier this year, Lawyers Weekly published the results of a survey that featured 20 managing partners from global, national and boutique firms in Australia.
You can access the Lawyers Weekly general counsel survey here.