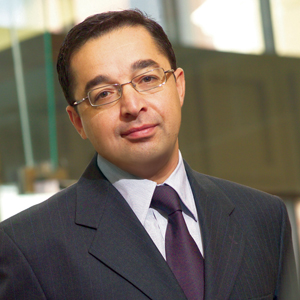 After a dip last year, Slater & Gordon is back making money with a substantial profit reaped for FY13.
Yesterday (21 August) Slaters announced its acquisition of UK law firm Fentons Solicitors on the same day it released financial results that revealed it has seen its profits increase by almost 68 per cent in the last 12 months.
This year's financial results make happier reading for the firm than the financial results of FY12; the failure of the Vioxx class action saw the firm report a 10.5 per cent net-profit-after-tax (NPAT) drop last year, with Grech saying at the time that it was "disappointing" but a "once-off situation".
Slaters' NPAT for FY13 was $41.9 million, up from $25 million last year, with its total revenue $297.6 million, an increase of just less than 37 per cent.
The firm also revealed yesterday that due diligence is substantially completed and formal business sale agreements have been executed with Fentons Solicitors.
The UK personal injury firm is the third recent UK acquisition by Slaters, with the purchase of Taylor Vinters completed on 16 August and the purchase of Goodmans anticipated to complete at the end of this month.
Speaking to Lawyers Weekly, Slaters' managing partner Andrew Grech (pictured) made it clear that, while the firm does not have any immediate plans to expand further outside of the UK and Australia, it is not something it has ruled out.
"We are a never-say-never organisation," said Grech when asked about the probability of the firm expanding further internationally.
"At the moment Australia and the UK are the only jurisdictions that we could operate in as a law firm that is partly owned by non-legal practitioners, that's an important limitation to note.  We're ... looking at opportunities, [but] we don't have any present plans to do anything other than concentrate on Australia and the UK."
The firm also said yesterday that it had deferred discussions with UK firm Simpson Millar, which it was previously reported it was planning to acquire, until early next year.
No problems
Grech said he was "thrilled" with the firm's financial results and revealed that, including participants in the New Zealand bank fees class action, the firm has welcomed close to 90,000 new clients in the last 12 months.
"If you're focused on client service and trying to do the best for clients I think financial success comes from that," said Grech. "Our biggest single source of new business is recommendations from former and existing clients."
However, the financial report did also highlight the 'Slater & Gordon – Not a problem' advertising campaign, which it said delivered a 10.7 per cent increase in new client enquiries.
"The sort of legal services we provide people [they might only] require once every five or seven years and so it's very important that we keep ourselves in front of them," said Grech.
"Our strategy in Australia is really to focus on operational improvement and organic growth; most law firms are in a lay-off or contraction phase so it's terrific to be able to continue to grow even in that environment," he added.