Firms fairer for females than corporations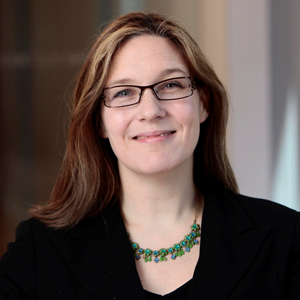 The partnership structure can be more supportive of women than the corporate world's top-down approach, according to the head of King & Wood Mallesons' Sydney office.
Shannon Finch (pictured) said that firms can offer greater flexibility to female lawyers than hierarchical corporations; she was speaking to Lawyers Weekly ahead of the Women in Law Leadership Summit to be held in Sydney next month (11-12 September).
Finch is a keynote speaker at the event; her talk is entitled Challenging Assumptions: Understanding your presence and considering your approach to ensure maximum effectiveness.
The M&A lawyer, who is also KWM's partner-in-charge in Sydney, claimed that having a number of partners calling the shots allows a firm to be more responsive to individual needs, including those of female lawyers.
"Partnership structures are relatively flat, not as hierarchical, and within that lack of hierarchy comes some flexibility, which is very useful for women," she said.
"The voice of all the partners is quite strong ... as is their ability to adapt to change and be supportive of people."
Finch also plans to discuss how to build presence and become a trusted advisor to clients at the two-day Summit. She dismissed preconceptions that women should be more like men to achieve career success, urging female lawyers to be "authentic".
"One of the things I've innately rebelled against [is] the idea that in order for your advice to be taken seriously, or to have a persuasive effect, you have to turn yourself into something that's not you.
"If the way you come across is true to yourself, and has a bit of your personality infused into it, people will connect with you better."
Finch admitted her own mild nature may seem at odds with what is expected of a transactional lawyer. But, she added, her personal style has been the secret to strong connections with clients, boards and colleagues.
"If you let yourself be stopped by what people assume will be a barrier you'll never learn whether that barrier is real or not."
A number of other high-profile female lawyers will be speaking at the event, including Sharon Cook, managing partner of Henry Davis York; Justice Nicola Pain of the Land and Environmental Court of NSW, and the general counsels of Mirvac, Westpac and Westfield Retail Trust.