Clutz revenue fall a sign of the times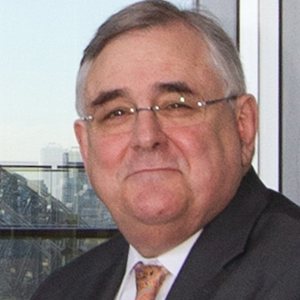 Reductions in revenue and gradate recruitment at Clayton Utz are a direct result of the low levels of corporate and lending activity in the Australian market, according to the firm's chief executive partner.
Darryl McDonough was commenting on an annual report released last week (29 August) that revealed the firm's revenue dropped by $18.7 million between FY2012 and FY2013.
"In the overall scheme of things that is next to nothing, having regard to the economic climate we're in at the present time," said McDonough.
Clutz is one of the few national law firms that regularly release revenue figures. The report also revealed the firm's pricing intentions: a 3.1 per cent average rates increase in FY2013 and a projected 2.5 per cent increase in FY2014, McDonough said, were simply in line with inflation.
The firm's drop in revenue contrasts with the FY2013 figures of Baker & McKenzie, which recorded its highest-ever global revenue this year, and Allen & Overy, which also increased profit this financial year.
Recruitment drop
The firm's recruitment of legal services employees (excluding casuals) saw a big drop from 229 in FY2012 to just 92 in FY2013. The number of female and male graduates recruited at the firm nationally dropped from 46 to 37 and from 29 to 34, respectively, in the same timeframe.
"The last thing you can do is to tell people to come on as a grad without having work for them," said McDonough.
As Lawyers Weekly reported last month, a number of large and mid-sized firms in Melbourne hired less than half, and in some cases less than a quarter, of the clerks that were vying for a 2014 graduate position
The Australian Law Students' Association has expressed concerns over a lack of opportunity for law graduates to gain entry-level training, given the shrinking number of graduate positions and increased outsourcing of low-level legal work, such as document review, legal research, and brief preparation, traditionally performed by law graduates or paralegals.
"Clients are doing a lot more work in-house too and not sending it out to the law firms," added McDonough.
"If that trend were to continue, you'd have to expect there might be an ongoing reduction in the number of grad positions."
Lawyers have not remained untouched by the slowdown in corporate work either: in June, McDonough admitted the firm's 'flexible work program', which invited staff to take unpaid leave or move to a four-day week, was an attempt to avoid redundancies.
Between November and June, 48 legal employees at the firm purchased additional leave, eight reduced their hours and 15 took unpaid leave. Figures for staff on flexible work arrangements at the firm are still on the rise, according to the annual report.
In FY2012, the firm had 28 special counsel (25 of which were female); 37 senior associates (35 being female); and 10 female lawyers working flexibly, compared with 35 special counsel, 36 senior associates and 13 lawyers in FY2013.
There were eight female and three male partners on flexible working arrangements last financial year and only one more female and another male joined them this year.
McDonough, who said he normally works seven days a week and has a "fully decked out" home office, was quick to point out that these are formal work arrangements, as opposed to the various informal flexible work arrangements at the firm.
"Everybody has a flexible arrangement in a sense: when you need to get away and do things you do it," he said, adding that if he sees a partner working long hours for an extended period he encourages them to take a couple of days off.
"You don't want people to burn out; it's something you've got to be very conscious of."
Post-election hope
The annual report detailed the firm's current involvement in key projects, including the NBN rollout, the North West Rail Link project in NSW, and the Barangaroo foreshore development in Sydney.
While corporate, M&A and ECM work has remained flat over the last 12 months, McDonough said Clutz was starting to see a significant uptick in construction dispute work. He did not expect to see any significant change in the levels of corporate or banking work until after the Federal Election this weekend, which he said he hopes will deliver greater stability and investor confidence.
"I was in Japan earlier this year and it was made very clear to me that the clients of Japanese firms were very keen to invest overseas, but not in Australia because of the uncertainty and risk of investment; it's the same for some clients in India too," he said.
"There's a concern that it's not a level playing field and the rules may well change a quarter way through your [establishment] of a project."