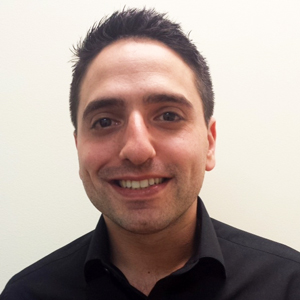 Technology adoption within the legal profession should be focused on supporting a firm's rainmakers not cutting costs or shedding staff, a technology expert has claimed.
Speaking with Lawyers Weekly, Steve Karro (pictured), clients solutions manager at software provider Encompass Corporation, claimed that technology that buys partners and senior lawyers more time to generate revenue can reap greater financial benefits than skimping on support staff.
"I don't think technology is about cutting staff costs anymore, I think it's about reducing the time it takes [senior professionals] to come up with decisions and resolve issues for clients, and allowing them to build relationships with clients, because that's where they'll be generating most of their revenue," he said.
Karro admitted that the legal profession, particularly larger firms, can be hung up on cutting costs, but also claimed this mindset is shifting thanks to procurement managers, knowledge managers and progressive partners.
He claimed these champions of technology are "pushing those stuck in the old way to adopt things that are going to improve the business".
Another factor driving firms to adopt new technologies is the globalisation of the legal market, according to a white paper by Encompass. It claimed that merged firms in the midst of a restructure need to examine how technology can achieve cross-departmental and cross-border knowledge sharing and collaboration.
"[Technology adoption] is just picking up," said Karro. "It's what firms are going to need to do survive."
Encompass produces visual information management software, which Karro claimed is attracting growing interest, particularly since the introduction of the Personal Property Securities Act and associated Personal Property Securities Register (PPSR), which replaced more 70 Commonwealth and state registers.
Statistics on the activity of the PPSR at 30 June 2013 revealed that there are more than seven million registrations, with more than six million searches conducted in 2012-13.
But this "information overload" is yet to sway partners focused on reining in firm costs to invest in new technologies. "It's still a hard sell," he added.
Many lawyers are also frustrated by the slow uptake of technology in the legal profession, with a Lawyers Weekly poll revealing that 29 per cent of lawyers think the profession is "stuck in the past".