'Woeful' percentage of female legal leaders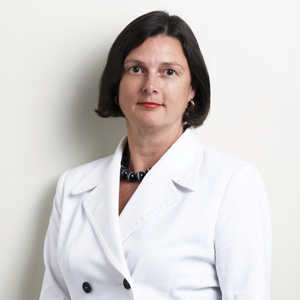 The country's first female managing partner of a top 30 Australian law firm has described as "woeful" the percentage of women in leadership positions in the law.
Henry Davis York's managing partner, Sharon Cook (pictured), was giving the keynote address on the first day of the Women in Law Leadership Summit at the Sydney Harbour Marriot Hotel yesterday (11 September).
Cook said that the partnership figures of 23 per cent female partners in large law, 18 per cent in mid tiers and 17 per cent in small firms were "a considerable improvement from 30 years ago ...  but given the huge numbers of women coming into the profession these stats are woeful".
"The main reason I believe that after 30 years [in the law] not much has changed is because the culture of our working environments has not changed ... women who have succeeded have done so in spite of the culture, not because of it," she said.
"Until the culture changes in law firms there will be relatively few women coming through."
Cook joined HDY as a part-time partner in 1998, and said that her "gender didn't appear to play any issue" when she was appointed managing partner in 2008.
One third of HDY's partnership is now made up of women.
Targeted reform
Although she does not support gender targets, Cook said firms did need to take responsibility for the number of women they have in leadership positions, and implement policies and processes to support diversity.
"Firms need KPIs and targets about women in senior positions; leaders need to be held accountable about the promotion of women in their organisations.
"We need to treat the advancement of women the same way we would treat any other business imperative ... we need a vision and a strategy and we need to measure it," she added.
She revealed that HDY now has a "flexibility manager": a human resources professional who facilitates discussions between partners and those returning to work flexibly to come to an arrangement that suits them both, which she described as being "fantastically successful" for the firm.
Cook added that she thinks the "24/7 work ethic" that exists in some law firms disadvantages women who "are often more efficient, less ego driven and less inclined to stay in the office until the early hours of the morning ... in many offices the work ethic is measured by hours in the office and that plays into the hands of ambitious males".
Time to change meeting times
Cook said that firms need to have a genuine commitment to diversity and that the "rules of engagement" in the office need to change.
"No 8am and 5pm meetings; not rewarding the 24/7 mentality; thinking positively about what work can be done remotely; allowing phone-ins to meetings [if someone can't attend], and not entertaining [clients] solely through golf days and State of Origin games."
Having "male champions" for the progression of women in firms is also important: "Men need to support women ... we need men to champion the cause of gender diversity generally."
While Cook cited other practical barriers that often prevent women progressing to leadership positions, such as the cost of childcare, she also said that female lawyers not having the same belief in themselves as their male colleagues can be their biggest barrier.
"Belief barriers are very significant for women in the law I believe; we have to stop doubting ourselves."