Don't take ignorant insults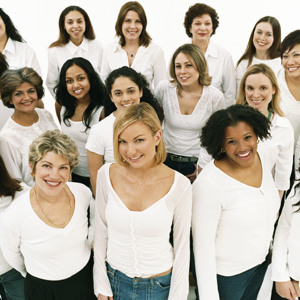 A panel of female lawyers shared their experiences of how they have overcome sexist comments throughout their careers_x000D_
A panel of female lawyers shared their experiences of how they have overcome sexist comments throughout their careers.
The interactive session took place as part of the two-day Women In Law Leadership Summit on 11 and 12 September in Sydney, and featured four panellists discussing the importance of self belief in career success.
"Women apologise far too much. If men make a mistake, first of all they will barely recognise it and [if they do] it would take them a nanosecond to move on," said Julie McPherson, group general counsel and company secretary at Amcor Limited.
McPherson graduated to a property lawyer role in 1981, despite a strong desire to work in finance law. She tried hard to be noticed by commercial partners at the firm, in the hope of joining their practice, but was encouraged by a male partner to stay in property as, he said, it would be easier for a female wanting to have children.
"It sort of took me aback and in hindsight it was such bad advice because they needed somebody in that space, so they employed somebody else and my exposure started to go down," said McPherson.
"It pushed me down a path that wasn't what I wanted to do, and for very wrong reasons."
Penny Grau, who was at Clayton Utz for 17 years before becoming the general counsel and company secretary at Tatts Group Limited, told of a similar experience where a male partner told her she did not have the "gravitas" to become a partner.
"It was a tight market, I was a senior associate and I asked about my prospects for partnership … they didn't think that intellectually I was going to get there, so apart from feeling devastated I went and did my master of law and did very well in that," explained Grau.
"They told me basically a year later that I had done a hell of a lot of work on my gravitas and they were very proud of me, but I had to say 'look, I didn't agree with your comment back then I still don't'…I confronted it head on."
The panel discussed the importance of recognising instances that reflect on yourself, and those that reflect on others.
"[They made those comments] because they didn't have a lot of work on," said Grau.
Elle Nikou, a lawyer at Piper Alderman, told of how during a big case she was working on as a young lawyer one male client handed her the cheque and said "here you go toots, go buy yourself some shoes".
"My first reaction was 'oh my goodness, what does this say about me; how is this reflecting on the image I'm putting out; am I not being professional enough?' and then I thought no, this actually has nothing to do with me, it's a reflection on this person and his background, motivations and experience, or inexperience," she said.
Women in the 15-strong audience piped up with stories of similar encounters: one young female lawyer said she was asked to cook the next staff barbeque in a bikini; others had been insistently called 'baby' or 'love' around the office. Panellists appeared unsurprised and discussed the best way to navigate working in a "predominantly senior male environment".
"There's got to be a balance between not losing the femininity and the diversity that you're bringing, but at the end of the day, sometimes maybe you can adjust, to some extent, because they're the ones around the table," said McPherson.
Nikou was quick to point out the difference between being aware of a situation and navigating through it, as opposed to pandering to it, and panellists agreed that senior colleagues should not tolerate inappropriate sexist comments.
"There's got to be a bit of a sisterhood about this," said Nikou.
The panel discussed traps that women can fall into when seeking to exercise influence or assert their position in an organisation.
Making statements in the form of a question in meetings, volunteering overly for things, over-explaining or justifying little things like running late, using emotion to try and influence people, and over-perfecting things were all said to be behaviours to avoid.
Naomi James, chief legal officer at Arrium, said that most women naturally tried to make people feel comfortable and so were accommodating and apologetic.
"In some situations it's really important to be able to do that, in other situations it's really important to assert your influence," said James. "You have to have a multiple range of approaches."