Practice shake-up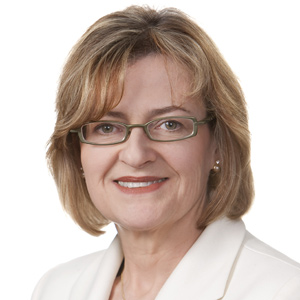 Different practice groups have had mixed fortunes over the last 12 months, recently released salary surveys have revealed.
The market has been kind to lawyers in the litigation, employment, technology and insurance spheres this year, but  others have had to navigate a downturn in transactional activity in an increasingly competitive marketplace.
Legal recruitment ground almost to a halt in some practice groups nationwide in the second half of 2012. It has continued to flat-line in 2013, particularly in transactional spheres, including M&A, banking and property.
Dramatic drops in the price of iron ore and coal around August last year saw major changes in the hiring activity of lawyers, particularly in the Queensland and WA markets. Major mining companies moved swiftly to implement aggressive cost-control strategies: BHP Billiton delayed an estimated $33 billion expansion of the Olympic Dam copper, uranium and gold mine in South Australia; Origin Energy reduced spending targets and Rio Tinto reported declining profits. This led to a sharp and unexpected decline in business confidence in both states.
Managing director at Naiman Clarke Legal, Elvira Naiman, said in March this year that legal recruiters were explaining to top-tier and international senior corporate and banking candidates that there were practically no roles out there.
"The reality is that each of those groups is dependant on what's happening in the general economy and we can't change that … we can only be flexible in reacting," said Darryl McDonough, chief executive partner at Clayton Utz.
According to Mahlab analysis, many firms are shedding unprofitable practice areas and choosing which areas of practice they wish to excel in to achieve growth in a slower market.
This has led to consistently high levels of partner movement as firms seek to improve profitability though lateral hires with a strong individual reputation.
Despite the sluggish corporate finance market, roles in litigation, employment, technology and insurance have all remained consistent and strong.
Helen McGarry (pictured), Moray & Agnew's national people and development manager, has been on the hunt for more insurance lawyers because the volume of work at the firm has gone up.
McGarry, who was previously a HR director at Minter Ellison in Sydney, said that in at least one instance a lawyer's move from a top-tier firm to Morays resulted in a slight reduction in salary.
"Salary may not translate into an exact match in the first instance, but they catch up very quickly because they have the opportunity to build a better practice from a more solid insurance foundation where conflict doesn't arise," she said.
Taylor Root's Salary Guide 2013 found that Melbourne insurance lawyers with seven to 10 years' experience in a top-tier firm were earning between $150,000 and $195,000, slightly ahead of their local insurance colleagues in tier-two firms earning $145,000 to $180,000.