Tiers in their eyes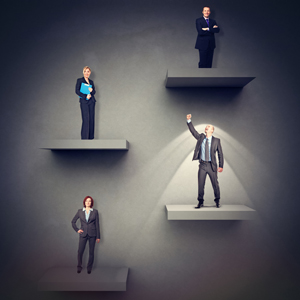 The entrance of global firms to the Australian market has shifted lawyers' expectations of which firms will offer the best salaries.
Many firms instituted pay freezes this past year – a sobering finding of several recruiter salary surveys.
Taylor Root's annual salary survey revealed that lawyer remuneration at most of the nation's top-tier firms has remained stagnant since last year, with pay reviews in 2013 distinctly average or non-existent.
The survey also found that profitable boutique firms are leading the market with salary packages.
This trend is resulting in growing dissatisfaction within the top tiers and sending lawyers to smaller, leaner, high-performing transactional or contentious teams, according to the recruiter.
But professional services consultant Ted Dwyer claims boutiques will never be able to compete with the large firms on salary.
"There will always be lawyers seeking to work in boutiques, they will be well-remunerated, but the major firms ... will be able to offer more attractive compensation over the long term."
The reported pay freezes at top-tier firms are simply a short-term response to economic conditions, says Dwyer. Soon, he claims, these firms will be beefing-up lawyer salaries in response to an expected boost in corporate activity post-election.
"Corporates are sitting on a lot of cash and a Liberal majority government will go a long way to releasing that cash."
The main benefactors of the pick-up in work at the top-tiers will be graduates with two to four years' experience, said Dwyer; senior associates will also be rewarded for their patience during the wilderness years, but their prospects for partnership will remain limited.
He adds that this trend will be driven by client demands.
"Senior associates are the most profitable group in firms and they will have to work harder in the next few years because clients want to increasingly work with partners and senior associates."
Unsurprisingly, global firms offer "very generous" salary packages, said Dwyer, but they are also pushing their lawyers on performance, with some demanding upwards of 11 billable hours per day.
He points out, however, that carrying the name of a global firm does not necessarily mean the Australian arm is fully-integrated into its financial structure.
K&L Gates' Australia managing partner Nick Nichola told Lawyers Weekly that last year's global merger with the US firm has not changed the local approach to lawyer salaries.
"K&L Gates continues to offer competitive market-driven salaries to attract and retain the very best legal talent," he says.
The firm has a merit-based remuneration scheme that rewards lawyers on performance across a range of criteria, including: personal and team effectiveness, client service, technical capabilities and business skills.
Michael Page's salary survey found that K&L Gates is not alone in beefing up the pay packets of its top performers, with individual performance the basis of 31 per cent of bonuses handed out by legal employers this year.