Exclusive: In-house lawyers looking to LPO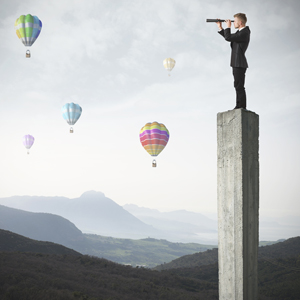 A high-profile group of senior in-house lawyers has told Lawyers Weekly that alternatives to law firms, like LPO providers, are increasingly attractive.
A high-profile group of senior in-house lawyers has told Lawyers Weekly that alternatives to law firms, like LPO providers, are increasingly attractive.
Lawyers Weekly and Integreon last week (26 September) hosted a lunch where a select group of general counsels discussed the results of an in-house survey on legal process outsourcing (LPO).
A number of corporate legal heads from a range of sectors were present at the function.
Senior financial services lawyers that attended included: Tania Noonan, the senior disputes counsel at AMP Capital; Jonathan Downes, the general counsel at Genworth Financial, and Maria Polczynski, the head of legal at the Bendigo and Adelaide Bank.
Betty Ivanoff, the group general counsel at GrainCorp; Colin Mitty, the general counsel at Dimension Data, and Alexandra Rose from the Benevolent Society also joined the discussion, with ACLA CEO Trish Hyde the facilitator.
All of the general counsels (GCs) present spoke freely and openly on the proviso that no direct quotes were to be personally attributed.
Some, but not all, of the GCs present had relationships with LPO providers.
One attendee who engages the services of an LPO provider said that this relationship was often easier to manage than relationships with external law firms.
"You know when you give the law firm the file and before you know it everyone is contacting them, with every piece of communication handled multiple times; we are trying to avoid that," said the GC, who added that the reason they sought an LPO provider was to trial new models that fulfilled a philosophy to "be in control of our own destiny and make huge cost savings".
The Lawyers Weekly/Integreon general counsel survey revealed that 84 per cent of survey respondents had found their legal spend had stayed the same or been reduced in FY13.
Only 3.1 per cent of respondents said they had been mandated to increase their legal spend in FY14.
"We all know the law is in this massive state of upheaval," said one general counsel, nominating LPO, technology and the "assault on hourly rates" as three major reasons for the current state of flux in the market.
The consensus around the table was that the smart firms would realise that, while work was drying up in certain areas, there were opportunities in others.
"Law firms know their traditional process stuff is going, and the ones that are listening to their clients, and that is most firms when you think about it, they are not trying to get the process stuff and justify the $200 to $300 an hour for juniors doing stuff that LPOs can do faster.
"They are trying to find new valuable propositions."
Legal process management was a particular area that was highlighted by the GCs as an area where law firms could assist in-house departments.
Our time is valuable
The survey found that in-house departments are facing increased pressure from their corporate paymasters.
Nearly 30 per cent of respondents were the subject of hiring freezes, with an additional 41 per cent stating they have no mandate to increase headcount.
The GCs around the table said that LPO was attractive as it provided an option when recruitment might be off the agenda, and also reduces the burden on an already overworked in-house team.
"We wanted to free up time for our in-house lawyers," said one of the attendees who had a relationship with an LPO provider.
"If I have a team member required to review a 200-page draft agreement, in doing that, probably about 20 pages of 200 requires the skills of a fifth-year PQE lawyer.
"Instead of hiring a junior or asking a lawyer into the team to do that routine work, lets look at the LPO service.
"That's how we got into it."
The GC added that since the LPO arrangement was in place, the in-house team at that particular organisation was now able to spend more time doing high-end work.
See Lawyers Weekly next week for more coverage of the LPO survey and roundtable.