Clifford Chance reprimand a lesson to global firms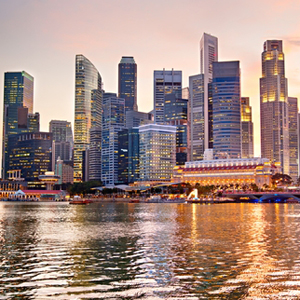 A corporate consultant has warned firms to take extra care when positioning themselves in certain markets after Clifford Chance was put on notice by the Singapore government for issuing misleading statements.
Singapore's Minister for Law, K Shanmugam, accused Clifford Chance of conveying "an inaccurate picture" of its litigation services when it described itself as "the first international firm with a full-service, integrated law practice in Singapore" and "the first full-service firm in Singapore offering litigation advice" in two separate press releases.
"The statements could be read to mean that a foreign law firm can now practise litigation in Singapore. That would not be accurate," Shanmugam said in parliament.
Jeffrey Naqvi, managing director of Pier Advisory, which specialises in cross-border strategies, told Lawyers Weekly that global firms should avoid marketing hyperbole, particularly in Asian countries that held up relatively well during the GFC. These countries can be wary of "parachuting" international firms entering their markets, he explained.
Even though Clifford Chance was awarded a Qualifying Foreign Law Practice licence by the Singapore government in 2008, only Singaporean firms are permitted to handle ring-fenced practices, including litigation, criminal law and family law.
The Magic Circle firm has a formal law alliance with Singapore's Cavenagh Law, which allows it to collaborate in certain areas (e.g. litigation), but the firms must remain distinct and separate entities.
Clifford Chance has since amended one of the releases (dated 8 July 2013) to clarify that Cavenagh Law provides local litigation representation. The second release (dated 11 December 2012) is no longer on the firm's website.
According to Naqvi, international firms must keep a tight rein on how they position themselves and grow their presence in overseas jurisdictions; in addition to not overstating the scope of their services, firms should also try to achieve a balance between local talent and expats, and maintain good relations with the regulatory and institutional bodies, such as governments and banks, which helped them land there in the first place.
"It's a relationship-based approach, and it's all about time served and building the right relationship networks."
Clifford Chance has 80 lawyers in Singapore and practices in a number of areas, including M&A, banking & finance, capital markets and investment management.