HSF opens new Sydney digs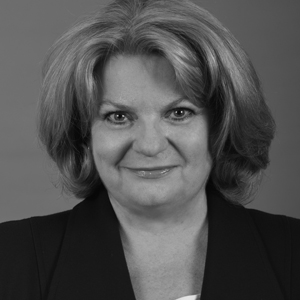 Herbert Smith Freehills officially opened its new Sydney office last night (31 October) at a function attended by many clients and partners of the firm.
Sydney managing partner Juliana Warner (pictured), who welcomed guests and clients of the firm to the function, said the firm's new premises at 161 Castlereagh Street provided a much more collegiate and social environment.
"The design fosters collaboration, connected by the spiral staircase that snakes its way around all of the offices," she said. "It is amazing the amount of people you see on a daily basis.
You see more people in a day than we have previously seen in a year, and the fatties amongst us are getting fitter and fitter climbing up the floors."
Prior to moving to Castlereagh Street, HSF was at the MLC Centre in Sydney for 33 years.
Known colloquially as the 'ANZ Tower', ANZ and HSF are the anchor tenants of the building, occupying the majority of the premises' 43 levels.
The three HSF client floors on levels 33 to 35 feature artwork by the likes of Susan Norrie and photography by Max Dupain.
However, the artwork at the firm's new home still leaves room for reminiscing and a reminder of the firm's roots.
"So we don't forget where we came from, Brian Page's illustrious portrait is in the partners' drawing room," said Warner. "When someone said 'do you think we should leave this behind?' I said no."
Brian Page was a partner for 50 years at the firm between 1938 and 1988.
HSF has approximately 417 lawyers and over 880 total staff in its Sydney practice.
The firm moved to Castlereagh Street on 16 August.
See the pictures below of the new office.
Photos supplied by BNV Donovan Hill.
Photographer: John Gollings
{^widget|(filepath)HSF%2f%2525|(noofcolumns)4|(name)RBI.MediaGalleryViewer_1|(thumbnailsize)120|(widget_displayname)RBI+Media+Gallery+Viewer|(width)|(height)^}