Gadens to pay over $5m to Aussie Home Loans boss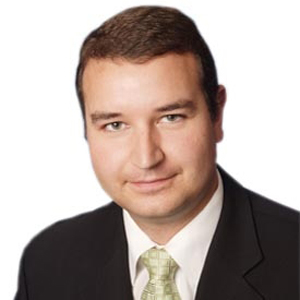 On top of almost $5 million in damages, Gadens Lawyers has been ordered to pay legal costs plus interest accrued by John Symond in a long-running dispute over negligent tax advice.
Baker & McKenzie acted for Symond in the four-year-long case that culminated in a ruling against Gadens earlier this year. Gadens recruited DLA Piper litigation partner Robert Crittenden in the matter.
In addition to $4.97 million in damages, Gadens has also been ordered to pay Bakers' legal costs plus interest on those costs.
Bakers' litigation partner Paul Forbes (pictured) could not divulge the firm's legal bill, telling Lawyers Weekly that it had not yet been quantified.
He did reveal, however, that the $4.97 million figure was at the top of the range of damages being considered by the judge.
The figure is substantially lower than the original claim, which was seeking around $11 million in compensation. Forbes explained that $1.85 million (excluding costs), a settlement with law firm Abbott Tout for its role in the matter, had been deducted from the claim against Gadens.
The damages were further reduced after the court found that Symond received indirect financial benefits from Gadens' legal advice during the 2003-04 restructuring of Aussie Home Loans parent company AHL Holdings.
"The court found that Symond delayed paying tax for a period longer than he otherwise would have had he got the right advice from Gadens," said Forbes.
Bakers' litigation team was introduced to Symond by senior partner Bruce Hambrett. Forbes took over the case in late 2010, when Hambrett accepted a position on the firm's Global Executive Committee.
Forbes said it was "interesting" to act against a law firm in a matter involving professional misconduct.
Gadens was found negligent and in breach of contract in July after advice provided by the firm resulted in Symond being forced to pay a hefty tax bill, penalties and interest following an audit by the Australian Taxation Office in 2007.
The tax advice was provided by former Gadens partner Ross Seller, who left the firm to join Abbott Tout in 2004, but continued to advise Symond for several months after his departure.
In a statement to Lawyers Weekly, Gadens said: "The lawyer who advised Mr Symond, Ross Seller, left the firm almost a decade ago, back in October 2004. We are pleased that this long-standing issue is now being finalised."
The dispute has not apparently caused a rift between Gadens and Symond, with the firm stating that it continues to act for Aussie Home Loans, which has been a client since its inception in 1992.